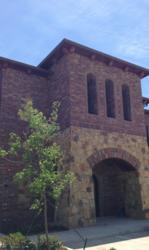 Your wine is our business.
Fort Worth, Texas (PRWEB) May 01, 2013
Mark Nelson and Terry Perkins, owners of Classic Wine Storage & Services, today announced that the company is slated to open its third wine self-storage facility in North Texas at 2915 Riverglen Drive, just south of the Hulen Bridge in Fort Worth, on Monday, May 20, 2013.
Classic's complement of wine self-storage facilities includes the new Fort Worth location as well as one in Southlake and one in Dallas, totaling over 34,000 square feet of space dedicated to wine. The three facilities make the company the largest private collector wine self-storage company in the state of Texas.
"For many collectors, in-home cellars are impossible or impractical; we make out-of-home wine storage secure, safe, convenient, and seamless," said Mr. Nelson.
According to the company, Classic has grown dramatically following the launch of each facility. The company first opened 4,500 square foot Southlake facility in 2006, which has now grown to 7,700 square feet. The Dallas location opened in 2011 at over 10,300 square feet; the Fort Worth facility will boast 16,000 square feet. As with the other locations, Fort Worth will feature walk-in cellars, case and racked storage, pickup and delivery, as well as a private room available for special gatherings. Classic also provides opportunities for wine-related events.
Terry Perkins emphasized that Classic is dedicated to ideal secure storage conditions that encourage optimal aging and enduring quality over the long term.
"Your wine is our business," said Mr. Perkins. "We take the worry out of wine storage and provide a complement of services to help you grow, manage, and enjoy your collection."
Classic's customizable storage choices include racks, cases, or walk-in options. In addition to wine self-storage, Classic offers a number of specialized services to private collectors, including inventory management both at client homes and at Classic, shipping and receiving, refrigerated delivery, moving services, and insurance solutions.
The new Fort Worth facility features a two-story building with private access to the second story solely for walk-in locker clients.
The company will open their Fort Worth facility with an invitational event on Tuesday, May 21, 2013. Individual tours and consultations are available by calling 817.442.0348.
Classic engaged architecture firm No. 10 Design Group and general contractor Precision Builders.
About Classic Wine Storage & Services
Classic Wine Storage & Services was founded in 2006 in Southlake, Texas to provide ideal wine storage environments for private collectors. The company focuses on every aspect of storing clients' collections and provides an array of complementary services.
For more information about Classic and its locations in Dallas, Southlake and Fort Worth, visit http://www.classicwinestorage.com, or follow Classic on Facebook. To schedule an appointment for any of the three locations, or to learn more about Classic's services, call 817.442.0348.
###