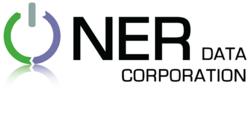 The inclusion of Preton is an important component of NER Data's strategic vision of providing the most comprehensive MPS solution in the industry.
Glassboro, New Jersey and Tel Aviv, Israel (PRWEB) May 02, 2013
NER Data Corporation today announced a distribution and integration agreement with Preton, the leading provider of printing cost reduction software.
Preton develops PretonSaver™, a print management software application focused on providing detailed print usage data for optimizing toner and paper consumption and controlling printing activity. PretonSaver gathers a robust set of user focused reporting data from all network and locally connected printers and includes extensive print policy enforcement capabilities for reducing toner and consumption. PretonSaver optimizes the amount of toner consumed by utilizing Preton's core Pixel Optimizer™ technology, which intelligently identifies and removes overlapping and other unnecessary pixels during the printing process.
As part of the agreement, NER Data will leverage key PretonSaver capabilities and integrate vital usage data into its industry leading Print4 Managed Print Services (MPS) Application.
By combining PretonSaver with Print4, customers will gain superior management capabilities at the document, device and user levels. PretonSaver data will be incorporated into the Print4 Online portal to provide users with a single view into every aspect of a print environment, while providing the core competencies of each application. The core Print4 MPS solution consist of over 20 different MPS program types, a cloud-based technology suite, automated toner alerting and fulfillment, a comprehensive support structure and a world-class printer service business. In addition, NER Data offers IT imaging services and print planning/policy administration services.
"Preton offers additional options for us to further expand non-networked device management, enable today's much needed rules-based printing and take advantage of their unique Pixel Optimizer technology to improve overall supplies usage," said NER Data's Vice President, Eric Austin. "The inclusion of Preton is an important component of NER Data's strategic vision of providing the most comprehensive MPS solution in the industry."
"We are pleased to be working with NER Data and becoming part of its market leading Print4 program," said Ori Eizenberg. "Our new agreement with NER will certainly help us expand our footprint in the MPS market and bring our attractive value proposition for optimizing toner and paper consumption to this important market."
About NER Data Corporation
NER Data Corporation is an innovative leader in the demanding, growing, and continually changing Managed Print and Data Center Infrastructure Management businesses. NER offers unique value-add solutions that truly solve business issues and allow reseller partners to develop and maintain stronger relationships with their end-users. Our approach has earned NER a loyal following with North America's leading Resellers, Integrators, VARS, and their Fortune 2000 end-user customers. For more information, visit http://www.nerdata.com.
About Preton
Preton Ltd. is a leading provider of advanced software for reducing printing costs. Preton's award winning PretonSaver™ software offers enterprises and SMBs revolutionary savings on toner, ink and paper consumption and associated printing costs. Preton's patented Pixel Optimizer™ technology intelligently identifies and deletes wasteful pixels during printing, providing substantial savings without visibly reducing quality. Preton customers include prominent enterprises in the financial, health care, manufacturing, government, education and technology sectors. For more information on Preton, please visit our web site at http://www.preton.com.