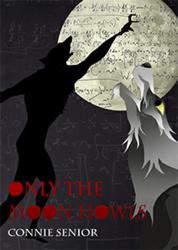 Altadena, CA (PRWEB) May 01, 2013
17-year-old Caleb O'Connor is a werewolf, but he doesn't believe in magic. He breaks out of his reclusive community in Maine to go to MIT, hoping that a werewolf can fit in on a campus where no one believes in monsters. He's drawn back to Maine when, one fateful weekend, his childhood friends break into an abandoned mansion without him. One dies there, and another is executed by the local community who call themselves "wizards." His crime? Opening a sealed tomb that had held a centuries-old vampire who crossed the ocean on the Titanic.
Caleb can't accept that any of this can be possible, and swears to gain powers that will allow him to punish those who killed his friends. His quest leads him to Romania, where he runs wild with with a pack of Romanian werewolves while trying to protect the villagers from monsters of every description.
Connie Senior's debut novel explores the complexity of the relationship between man, beast, and monster, where love and loyalty, as well as betrayal, can come from anyone. The book is the first in the Club and Fang trilogy, currently available on Amazon and to be released through all other major distributors (Barnes& Noble, Kobo) over the next few days. In the sequel, coming Spring 2015, the protagonists will return to Maine to confront the menace that was released so many years before, and that has had time to grow and strengthen in their absence.
The author is an environmental engineer from Denver, Colorado, the mother of two college-age children, and a fan of all that goes bump in the night. "This is dark and it's intense, these are not your sparkly vamps or cuddly werewolves so wear your garlic and keep the wolfsbane handy!" says pre-release reviewer Tome Tender.
The series is published by Bitingduck Press, an independent Los Angeles-area publisher specializing in books by, for, and about scientists and self-proclaimed geeks of all ages. DRM-free e-versions of Only the Moon Howls are available directly through the webstore; the press also sells e-books in brick and mortar stores with a patented QR-based technology called Web Bytez. The press is currently accepting submissions in all genres; authors looking to be published with Bitingduck should submit electronically through the press's website.