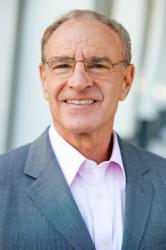 Labiaplasty is all about self-image, self-esteem, and individual choice. Many women are concerned—rightfully so—about enjoyable, sexual function and their available options. As such, I'm pleased to help give them guidance in this area.
San Francisco, CA (PRWEB) May 20, 2013
Widely regarded as a medical expert in the sub-specialty field of female genital plastic surgery and women's sexual health, Dr. Goodman today announced that he has joined the Advisory Board of http://www.labiaplastysurgeon.com, the nationally ranked web portal dealing with woman's sexual health.
"I'm proud to be a member of this informative and respected web portal," Dr. Goodman stated, when asked about the appointment. "I've already worked with the President of the company that owns the web portal, TriAxial Medical, Inc. They funded our IRB application, which won approval and allowed the authors to collect and analyze case data for our clinical study, published in the Journal of Sexual Medicine in April of 2010. In that report, we noted a 97% overall satisfaction rate for those who had labial and/or clitoral hood surgery; an 82% overall and 87% 'enhancement of sexual function' rate for women undergoing a vaginal tightening operation." The 10-state study—"A Large Multi-Center Outcome Study of Female Genital Plastic Surgery"—is considered, even today, the largest clinical review of patient satisfaction ever released.
Dr. Goodman, who is well known in the publishing ranks, was the senior author of the first collaborative report of Advanced Gynecologic Laparoscopy to appear in medical literature, in 1989 in the Journal of Gynecological Surgery, and for many years was active in the development and teaching of minimally invasive gynecological surgery. As one of the medical industry's pioneers in these delicate surgeries, Dr. Goodman has numerous articles in print and has just finished his latest work, "You Want to Do What? Where?! Everything You Ever Wanted to Know about Women's Genital Plastic/Cosmetic Surgery"—the first comprehensive consumer book about genital plastic surgery. "My new 75-page book is available as an eBook from Amazon sometime in May," Dr. Goodman proudly beams.
He is presently in process of editing and writing what will be the first medical textbook for doctors and medical students on the entire field of Female Genital Plastic and Cosmetic Surgery. Dr. Goodman is a sought-after lecturer, and is currently on the invited faculty of numerous meetings and courses both in the U.S. and abroad. Dr. Goodman performs surgery to restore the appearance and function of female genitalia specifically for improving patient self-esteem and self-image. As such, it is considered a part of the "anti-aging movement," concentrating on integrating optimal health with both non-surgical and surgical body enhancements.
With 40 years of surgical experience, Dr. Michael Goodman is the owner and Medical Director of the Caring for Women Wellness Center in Davis, CA; located in the San Francisco Bay/Sacramento area of Northern California. He is an Associate Member of the American Academy of Cosmetic Surgery, a Fellow of ISSWSH (the International Society for the Study of Women's Sexual Health) and a Board Certified Gynecologic Surgeon. His specialties are integrated women's healthcare, menopausal and sexual medicine, as well as female genital plastic/cosmetic genital and pelvic floor surgery. He has performed over 400 labiaplasty procedures over a 15-year period, and well over 100 pelvic floor tightening surgeries. He has contributed 6 citations in the first-line medical literature, and teaches individual Master's courses to physicians from the U.S. and abroad making him one of the most active surgeons, nationally, in this area. As a medical board advisor, Dr. Goodman will be providing industry-leading advice that addresses female medical disorders to the global web portal.
TriAxial Medical, Inc. is an 18-year-old global Internet/virtual property developer with numerous page-one ranked medical Internet web portals including http://www.calfimplants.com, http://www.buttockimplants.com, and http://www.bodyimplants.com to name just a few. All deal with elective cosmetic surgery. Based in Melbourne, Florida, TriAxial also contributes financial grants for clinical research in niche, leading-edge surgical procedures including stem cell applications.
For Further Information, Contact Dr. Goodman at doc(at)labiaplastysurgeon(dot)com.