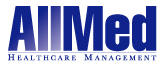 What needs to be addressed in the ED, is whether the standard of care for the specialty of emergency medicine is met with each patient visit to the emergency room. - Dr. Amy Marr
Portland, OR (PRWEB) May 02, 2013
Dr. Amy Marr, AllMed's Associate Medical Director, discussed the challenges that emergency physicians face when diagnosing and treating urgent and emergent conditions in patients they may never see again. According to Dr. Marr, who is also board-certified in emergency medicine, "With decisions being made under time pressure and often with incomplete information, emergency physicians are highly vulnerable to error and claims of malpractice."
Emergency departments operate 24 hours a day, seven days a week, providing unrestricted access to patients with all types of injuries and illnesses of different degrees of severity. Dr. Marr also described a number of operational risks for peer review professionals to look at closely, including issues with the ED staff, limited patient satisfaction, and discharge instructions that lack clarity and often have a rushed nature.
"What needs to be addressed in the ED," said Dr. Marr, "is whether the standard of care for the specialty of emergency medicine is met with each patient visit to the emergency room." She described the 10 most common vulnerabilities found in claims of medical negligence involving the ED: 1) knowledge deficit; 2) failure to take adequate history; 3) failure to perform adequate exam; 4) failure to consider differential diagnoses; 5) failure to order/interpret diagnostic studies; 6) failure to diagnose; 7) failure to treat; 8) failure to consult; 9) failure to admit; and 10) failure to communicate.
Dr. Marr stressed the importance of thorough documentation, including detailed reasoning to support diagnoses, tests, treatments, and followups. The ED chart serves as the sole means for the emergency provider to note the details of the care provided to the patient during a visit. Simply filling out electronic chart checklists is not enough. Unfortunately, documentation often suffers amid the apparent chaos of the ED. Thorough physician documentation is critical not only for protecting emergency physicians from liability in the event of a malpractice suit, but also for ensuring continuity and quality of care for patients.
Risk management and quality improvement functions, such as peer review, are rallying behind patient safety and finding ways to collaborate more effectively and efficiently in order to ensure delivery of safe and high-quality patient care. Dr. Marr emphasized the importance of a proactive approach to peer review in order to facilitate the identification and resolution of potential problems at their onset, thereby increasing patient safety and the quality of patient care. She added that a commitment to continuous improvement, accountability, and transparency promotes a culture that is open and honest about deficiencies. Focusing on the educational aspects of peer review may reduce perceptions that it is a punitive process. Dr. Marr concluded that hospitals should realistically assess the efficacy and quality of their internal peer review procedures, keeping in mind the significant litigation risk associated with peer review activities. Incorporating external peer review as an integral part of overall risk management strategies may help facilities mitigate these risks.
About AllMed
AllMed Healthcare Management provides external peer review solutions to leading hospital groups and ASCs nationwide. AllMed offers MedEval (sm) and MedScore(sm), which help facilities improve physician performance through both periodic and ongoing case reviews at the individual or departmental levels. Services are deployed through PeerPoint®, AllMed's state-of-the-art medical review portal. For more information on how AllMed can help your organization improve the quality and integrity of healthcare, contact us today at info(at)allmedmd(dot)com, or visit us at http://www.allmedmd.com.