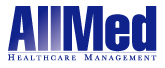 Despite the high prevalence of sleep disorders, sleep complaints often remain under-addressed. - Dr. Shannon Hunter
Portland, OR (PRWEB) May 02, 2013
During a recent webinar hosted by AllMed Healthcare Management, Dr. Shannon Hunter, who is board certified in otolaryngology, discussed issues surrounding the evaluation and treatment of patients with obstructive sleep apnea (OSA). Utilization review and case management professionals from payer organizations gained an understanding of what tests and procedures are medically necessary in diagnosing and treating OSA. "Despite the high prevalence of sleep disorders," said Dr. Hunter, "sleep complaints often remain under-addressed."
OSA is a sleep disorder that results from narrowing of the respiratory passages and involves cessation or significant decrease in airflow in the presence of breathing effort. It is the most common type of sleep-disordered breathing and is characterized by repetitive upper airway obstruction during sleep. Dr. Hunter stressed that the impact of OSA goes beyond just losing sleep. Repetitive decreases in blood oxygen levels associated with OSA may eventually increase blood pressure, strain on the cardiovascular system, risk of heart attack, and risk of stroke.
Dr. Hunter noted that OSA symptoms generally begin insidiously and are often present for years before the patient is referred for evaluation. The diagnosis of OSA starts with a sleep history, which is typically obtained as part of: a routine health maintenance evaluation; an evaluation of symptoms of OSA; or a comprehensive evaluation of patients at high risk for OSA. Other critical components of diagnosing OSA that Dr. Hunter described include the physical examination and diagnostic testing, including polysomnography (PSG), portable monitoring, and the multiple sleep latency test (MSLT).
The presence or absence and severity of OSA must be determined before initiating treatment in order to identify patients at risk for developing complications of sleep apnea, to guide selection of appropriate treatment, and to provide a baseline to establish the effectiveness of subsequent treatment. Dr. Hunter discussed both nonsurgical and surgical treatment options for OSA. "Weight loss is the simplest nonsurgical treatment for OSA in obese patients," said Dr. Hunter, "but many patients do not achieve permanent weight loss, and success may be limited if patients also have anatomic deficits in the jaw." Other nonsurgical treatment options for OSA include continuous positive airway pressure (CPAP) and oral appliances (OAs). Surgical treatment options for OSA include tracheostomy, maxillo-mandibular advancement, uvulopalatopharyngoplasty (UPPP), multi-level or stepwise surgery (MLS), radiofrequency volumetric tissue reduction (RFVTR), and soft palatal implants.
Dr. Hunter's presentation included the latest the clinical guidelines developed by the Adult Obstructive Sleep Apnea Task Force of the American Academy of Sleep Medicine (AASM). According to these guidelines, primary surgical treatment can be considered in patients with mild OSA who have severe obstructing anatomy that is surgically correctible. Surgery may be considered as secondary treatment for OSA when the outcome of PAP therapy is inadequate or if there is inadequate treatment outcome with an OA, when the patient is intolerant of the OA, or the OA therapy provides unacceptable improvement of clinical outcomes of OSA. Finally, surgery may be considered as an adjunct therapy when obstructive anatomy or functional deficiencies compromise other therapies, or to improve tolerance of other OSA treatments.
"The board-certified physician specialists who work with independent review organizations," noted Dr. Hunter, "keep up-to-date with the latest medical research literature and with the latest standard of care, staying on top of continually evolving diagnostic advances and therapies as they are studied more extensively and potentially accepted into clinical guidelines." By providing unbiased evaluation of medical need, external independent medical review facilitates effective management of OSA.
About AllMed
AllMed Healthcare Management provides physician review outsourcing solutions to leading health plans, medical management organizations, TPAs and integrated health systems, nationwide. AllMed offers MedReview(sm), MedCert(sm), and MedDirector(sm) staffing services that cover initial pre-authorizations and both internal and external appeals, drawing on a panel of over 400 board-certified specialists in all areas of medicine. Services are deployed through PeerPoint(R), AllMed's state-of-the-art medical review portal. For more information on how AllMed can help your organization improve the quality and integrity of healthcare, contact us today at info(at)allmedmd(dot)com, or visit us at http://www.allmedmd.com