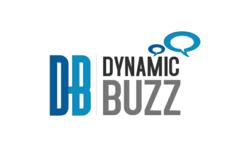 Finally, someone noticed how the majority of us are still running around like just beheaded chickens try to figure out Social Media Management
Phoenix, AZ (PRWEB) May 13, 2013
A spokesperson for Dynamic Search, the internet Marketing Solutions firm based out of Phoenix Arizona revealed their plans for the creation of a second major website to be named Dynamic Buzz. The website is already under construction and should be ready for public consumption within the month. Dynamic Buzz, founded by Velvet Elran, offers Social Media Marketing Solutions for all ecommerce websites from start-ups to large corporations. The professionals at Dynamic have carefully developed numerous strategies including a new, five-step plan designed to enable any website find and develop its own style of social media engagement.
The vast majority of small to medium sized ecommerce websites are hesitant when it comes to social media strategies. They prefer to wait until a strategy trickles down from the top of the ecommerce food chain. While these businesses were waiting, Velvet Elran and Dynamic Buzz moved forward; creating, testing, and perfecting other strategies like the five-step social media checklist that speeds up the social engagement process and enables websites to accomplish more in social brand recognition.
Word of mouth advertising has taken on an entirely new meaning thanks to the impact of Social media on the internet. Dynamic Buzz is perfectly situated to create that kind of powerful "Buzz" for any brand and any size business. Dynamic Buzz caters to all levels of ecommerce, from starters to major corporations and has a package and price plan that is perfect for all of them.
Dynamic Buzz will be ready to receive visitors in the very near future. In the meanwhile, they encourage everyone to check the website often. The Dynamic Buzz Blog is an excellent resource for the ecommerce webmaster. The blog is filled with current information including the five questions that help determine a course of action.
1. How is social media a part of my business plan?
2. What are my social media goals?
3. What topics surrounding my business do people find interesting?
4. Who is my target audience?
5. What media channels should I incorporate?
Dynamic Search expands its web presence with a new website named Dynamic Buzz. Their goal is to help any ecommerce companies gain exposure and brand recognition. Dynamic Buzz has what it takes to help you enjoy a successful and affordable social media engagement campaign.
Specialized Services: Each website is a unique experience offering unique possibilities for brand recognition. Dynamic Buss provides the experience, resources, and knowledge with which to explore and take complete advantage of those possibilities.
Innovation: The Dynamic Buzz innovative approach allows the management of the client's social channels as well as their complete online social presence. This keeps the client in-line and completely up to date with social media standards.
Cost Effective Pricing: Dynamic Buzz makes it easily affordable through a variation of plans designed for any size business seeking brand recognition and increased targeted traffic.
The Dynamic Experience: Enjoy the benefits that come with years of experience from a name you already know, trust, and associate.