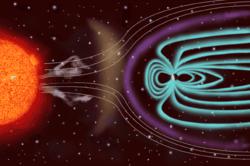 The "green" energy obsession is self-destructive
Calgary, Alberta, Canada (PRWEB) May 02, 2013
"For the first time in 10 years, Europe is no longer willing to pursue the green agenda," said Dr. Benny Peiser of the Global Warming Policy Foundation UK in a recent telephone interview with Friends of Science.
Dr. Peiser was commenting on the continuing fallout from the April 16, 2013 vote in the EU parliament where a proposal to delay the issuance of carbon credits (or allowances) was voted down.
As Bloomberg reported on April 24, 2013 a permit to emit 1 tonne of carbon that was worth 34.90 Euro in 2008, today trades at 3.06 Euros. The permit price dropped below 3 Euros on May 1, 2013 according to Reuters Point Carbon. The Bloomberg report stated: "Falling carbon prices weaken the incentive to invest in low-emission technologies such as wind, solar and nuclear power."
The collapse of the carbon market puts further pressure on industry as coal has bounced back as an inexpensive and reliable energy provider in the EU. Other energy forms relied heavily on renewable subsidies or carbon trades both of which are increasingly unavailable or valueless.
"We face a new situation where the green lobby is being increasingly isolated and in a minority," said Dr. Peiser. "They are still there but they no longer dominate the agenda nor do they have political majority in Europe."
Europe's stringent climate policies with high targets for carbon reduction, once touted as a means of saving the planet, have been revealed to be economic suicide, according to Dr. Peiser's research.
"Emissions trading schemes in Europe have already cost EU taxpayers between 300 to 400 billion Euros yet there's been no emissions reduction," reported Peiser. "Lots of investments that were projected based on high carbon price are no longer feasible."
He stated that countries up and down Europe are cutting the very generous subsidies to renewables. "There's just no money."
"There's less and less investment in the green energy sector and governments have even started to tax renewables," says Peiser.
"The "green" energy obsession is self-destructive," he warns.
Dr. Peiser will detail the trail of economic and human destruction wrought by Europe's 'rush-to-renewables' in his upcoming talk for the Friends of Science 10th Annual Luncheon, May 14, 2013 in Calgary, Alberta. Tickets on-line at: friendsofscience.org
Friends of Science have studied diverse works and academic papers on climate science for over a decade. Their conclusion is that the sun is the main driver of climate change, not human activity and not carbon dioxide (CO2). Their interest in hosting Dr. Peiser is to edify Canadians; to demonstrate how bad science leads to bad policy decisions.
About Friends of Science
Friends of Science have spent a decade reviewing a broad spectrum of literature on climate change and have concluded the sun is the main driver of climate change, not carbon dioxide (CO2). The core group of the Friends of Science is made up of retired and active earth and atmospheric scientists. Membership is open to the public and available on-line.
Contact:
Friends of Science
P.O. Box 23167, Connaught P.O.
Calgary, Alberta
Canada T2S 3B1
Toll-free Telephone: 1-888-789-9597
friendsofscience.org
E-mail: contact(at)friendsofscience(dot)org