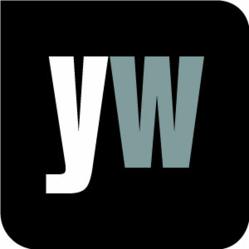 London, UK (PRWEB UK) 7 May 2013
Last week, the National Institute for Health and Clinical Excellence (NICE) closed a consultation on its draft medical technology guidance on the use of a device to assess the potentially serious complication of unexplained vaginal wetness in pregnancy. If this wetness turns out to be leaking amniotic fluid, rather than leaking urine, this could indicate that the foetal membranes had ruptured, with the potential for infection to occur. The draft NICE guidance supports the case for adopting the Vision Amniotic Leak Detector (Vision ALD) to determine the source of vaginal wetness in pregnancy.
Professor Carole Longson, Director of the NICE Centre for Health Technology Evaluation, commented, "It's important to distinguish whether unexplained vaginal wetness in pregnancy is due to amniotic fluid leaking, or if it's due to urine which is far less of a worry. Leaking amniotic fluid is estimated to occur in 6% -19% of full term pregnancies, and around 2% of premature pregnancies, so between 64,000 and 170,000 pregnant women could be affected in the UK each year. The independent Medical Technologies Advisory Committee (MTAC) considered that there was evidence to support the use of the Vision ALD when it is provided to women at their general practice or by their community midwife."
With this in mind, Yourwellness Magazine took a closer look at pregnancy complications, giving readers tips to help them avoid a stressful pregnancy. Yourwellness Magazine explained, "There are all sorts of developmental conditions which can be instigated during a pregnancy and as such it's really important you take a little bit of extra time to watch what you put into your body." The article outlined three main ways women can avoid pregnancy complications:
1. Eat a healthy diet. Nutrients and vitamins, as well as toxins, from the mother filter through to the baby.
2. Keep fit. Evidence suggests the mother's fitness level determines the baby's, for both mental and physical fitness.
3. Remain calm. Stress can affect the baby's growth, so happiness and healthiness during pregnancy is important, and may require the mother to get additional support.
To find out more, visit the gateway to living well at http://www.yourwellness.com.