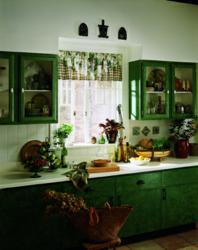 In Canada Zebrablinds is the only place customers can find the new Aerolite Roman Shades.
Stoney Creek, ON (PRWEB) May 17, 2013
The Aerolite Roman Shades are the latest innovative idea to make customers homes safer for children and pets while allowing them to have beautiful window treatments. Zebrablinds is the only retailers who provides customers with these new ingeniously designed roman shades at the most affordable prices. Zebrablinds is an online store for window treatments of all kinds. They provide a variety of types, colors, sizes, and unique designs for draperies, shades, shutters, blinds, and more. In order to ensure complete customer satisfaction, Zebrablinds provides customers free samples before their final purchase. With 45 years of combined experience, they work to provide customers with high quality affordable products.
New, innovative Aerolite Roman Shades stand out from contemporary Roman Shades as they have no cords. A completely cordless roman shade has the same elegance but poses no danger to children and pets. Instead of using cords to make the shade go up and down, you simply pull and lock the shade into place or pull and let go to let it neatly roll up. The shade also has an extra layer to provide UV protection and better insulation. Like contemporary roman shades, the Aerolite shades provide options for various colors, materials, types of folds, and light filtration levels. Customers can choose between soft folds that roll gently and flat folds that are more rigid in the structure. There is also an option to get extra heavy material that provides complete light filtration or sheer material that provides partial light filtration.
In Canada Zebrablinds is the only place customers can find the new Aerolite Roman Shades. Find Zebrablinds on Facebook for additional discounts. With great deals on innovative window treatments, such as the Aerolite Roman Shades, Zebrablinds provides customers with the best window treatment options. No other competitor has such great prices, variety, and window treatment designs made to improve families quality of life. Go to Zebrablinds.ca for any of your window treatment needs.