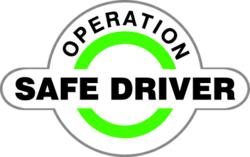 Washington, DC (PRWEB) May 06, 2013
U.S. Transportation Deputy Secretary John Porcari, teen driving safety youth leaders, and a distracted driving crash survivor will join representatives of the Commercial Vehicle Safety Alliance (CVSA), FedEx Ground, and the Maryland State Police, at a media event to demonstrate how to share the road safely with large trucks and to unveil a new teen driver safety educational curriculum to curb distracted driving.
When:
Wednesday, May 8, 2013, at 5:00 pm
Where:
In front of main entrance of US Department of Transportation, 1200 New Jersey Ave., SE, Washington, DC. In case of rain, event will take place inside the building.
Who:

John Porcari, U.S. Transportation Deputy Secretary
Brian Neal, Chair, CVSA's Operation Safe Driver Program; FedEx Ground
Amanda Kloehr, who was severely injured in a crash with a truck as a result of distracted driving
Teen driving safety leaders with the National Organizations for Youth Safety (NOYS)
In association with Global Youth Traffic Safety Month, this media event will:

Launch of the new Operation Safe Driver "Teens & Trucks—Curbing Distracted Driving" educational curriculum developed with a grant from DOT's Federal Motor Carrier Safety Administration (FMCSA). A new education DVD will be shown to the attendees.
Spotlight the tragedy of a distracted driving crash experience of a young woman who almost died when she slammed her car into the back of a tractor-trailer four years ago; goal is to help educate other youth safety leaders in attendance on the need to refrain from distracted driving and to encourage them to carry the message back home to their audience/peers.
Maryland State Police will conduct a Teens & Trucks/Share the Road demonstration for the teen driver safety leaders in attendance using a FedEx Ground tractor-trailer to discourage distracted driving and to show how to operate safely around a large truck.
Attendees will sign a "No Texting Promise" poster adjacent to vehicle demonstration.
The Operation Safe Driver Program mission is to improve commercial and non-commercial driver behavior and performance through effective enforcement, education and awareness strategies. Improving highway safety for commercial vehicle operations starts with the driver. Deaths in crashes related to large trucks and buses account for 13 percent of total fatalities in crashes. Greater attention on commercial and non-commercial drivers will save lives.
Why:
More than 4,000 people are killed and 100,000 others are injured in truck and bus crashes each year. Most of are preventable. A recent CDC survey revealed that 58% of high school seniors and 43% of high school juniors said they had texted or emailed while driving during the previous month.
Photo opportunities and individual interviews will be available at close of event with youth safety leaders, law enforcement and Operation Safe Driver organizers.