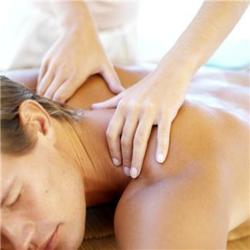 Discover the best Denver massage therapists!
Denver, CO (PRWEB) May 04, 2013
The recent launch of a new Denver massage editorial and informational site has created some excitement in the healing arts world. A new, fun, informative massage therapy website that's dedicated to providing Denver massage therapy lovers with interesting articles relating to massage techniques and everything in between; is sure to leave customers with massage envy.
The new CMS improvement is planned to be finished by the end of month and is expected to have improved navigation, functionality and usability. Visitors that are interested in learning more about Denver massage companies will enjoy the massage review section which will also have improvements.
Massage therapists in Denver are very easy to locate, although finding just the right one is another story. There are several types of massage therapy styles and each customer has unique needs, so it is very important to find the CMT that is a good fit. There are massage therapists that focus on deep tissue massage, Swedish massage, reflexology, stone work and sports massage. In some cases the therapist will even integrate recommended stretches that may help with pains associated with the muscles and strains.
This great Denver massage resource isn't a referral service, but they do provide visitors with a numerous options and information on Denver CMT's. In addition to providing interesting articles, they also have valuable resources for discounts, massage techniques, videos and are a gateway to local massage schools, supplies and more.
Contact Information:
Zach Wennstedt
info(at)bestmassagedenver(dot)com