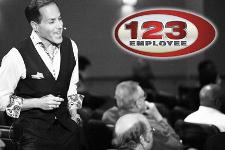 I think what people should take away from the book is just how easy and affordable it really is to have a virtual assistant for just about anything.
(PRWEB) May 07, 2013
In this era of business survival, cutthroat competition, reduced profit margins, a possible solution is learning the outsourcing process and relying on a small concentrated virtual employee teams. Internet marketer, speaker, author and affiliate marketer, Daven Michaels tells his story in a personalized fashion with insights into the strategies he's learned along the way, educating the public on an easier path to success, through sharing responsibility and delegating tasks. New York Times has already classified his new book, Outsource Smart (paperback edition), as the latest Best Seller because it connects with the heart and mind of its readers, regardless of the industry they are in.
Daven shows how online work opportunities are growing, enabling small, limited resource businesses to attain never before possible results and outcomes. Entrepreneurs who previously had no time to concentrate on building websites, manning the phones, creating mailing lists and personal selling can take a lot of inspiration as well as useful resources from Outsource Smart.
Why should business owners do it themselves when they can outsource? Daven explains the enormous benefits of technology outsourcing and also cautions against outsourcing management. He clearly distinguishes between tasks critical to the business opportunity and items that need not be handled directly. The reader's attention is directed towards numerous processes such as SEO, website creation, building a business, marketing that can be outsourced to a virtual assistant or two while keeping tight control over think tank processes, crucial administration and management processes by maintaining an onsite employee base.
Daven says, "I think what people should take away from the book is just how easy and affordable it really is to have a virtual assistant for just about anything. Basically anyone anywhere in the world can learn how to free up time and engage in activities that they love or have been lately neglecting."
"Outsourcing has been instrumental in my success, it allows me to manage multiple income streams, and it has allowed me time to write Outsource Smart and speak about Outsourcing to entrepreneurs all over the world," Daven explains.
At present, Outsource Smart retails as a paperback and kindle edition. Ordering the book at http://www.OutsourceSmart.com will entitle the readers to receive a free Facebook 36 video marketing training collection that otherwise retails for $19.95 and FB Miner Lead Generation software.
An entrepreneur, platinum winning record producer, internet marketer, investor, New York Times and Amazon #1 Best Selling Author and outsourcing specialist, Daven Michaels started early in his entrepreneurial life at the age of 15 years. He currently heads 123Employee, a pioneering outsourcing center that provides BPO, customer support, internet marketing and telemarketing services.
To schedule an interview with Daven Michaels, please call 866.549.1296 or e-mail liz.ortiz[at]123Employee[dot]com.