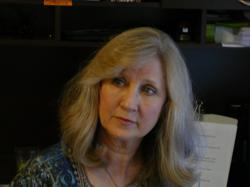 "Just as we need to learn from survivors about their reality, we need to understand Pimps and Johns from theirs," said Yvonne Williams, Conference Speaker Coordinator.
Nashville, TN (PRWEB) May 08, 2013
For the past two years the Trafficking In America Conference has focused on human trafficking 101 with speakers presenting on the basics of human trafficking. This year's topics will delve into some of the dark sides that people generally don't discuss, and you'll hear from professionals working in other aspects of prevention such as the travel and tourism industry; the poverty connection; trafficking in the Military, fatherless homes, gang involvement, etc.
The Trafficking In America Conferences aren't just an annual gathering of people that come and go. They are designed for the general public to become informed and educated by Experts and Authorities; to protect their at-risk youth, and to mobilize and engage people across America to help turn this horrendous crime of human trafficking around. The human trafficking conference team gives great thought to topics that will help make an impact in the lives of those that attend. The 2013 Anti Human Trafficking Conference offers a slate of expert Speakers this year that will address our attendees with the awareness and practical tools they need to make a difference and save lives.
According to the U.S. Department of Justice, human trafficking has become the second fastest growing criminal industry — just behind drug trafficking — with children accounting for roughly half of all victims-USA Today-1/22/2012
Unlike many of those working in anti-human trafficking, The Trafficking In America Conference has taken the stance since inception that Pimps and John's need to be restored as well as victims (since so many are also victims of child sex abuse) so as to help prevent others from falling into the trap. Derek Williams, one of the presenters, a former pimp whose life has been transformed, is the founder of Back to The Streets, a ministry dedicated to educating youth about human trafficking from his perspective and prevent them from becoming involved. "Just as we need to learn from survivors about their reality, we need to understand Pimps and Johns from theirs," said Yvonne Williams, Conference Speaker Coordinator.
Two of the conference Keynote Speakers are: Laura Lederer, JD, Demand Reduction and Frank Schaeffer, Living One's Religions through Combating Human Trafficking. Other Speakers who are Experts and Authorities on Human Trafficking include: Linda Dixon: Department of Defense; Agent Greg Christopher, FBI; Debra Moser- Finney, EEOC and Labor Trafficking; Lynn Walsh: Fatherless Homes and Their Effects on Children; Saturday – Joan Keddell: International Tourism Management Institute: Travel, Tourism and Trafficking; and, "the Bishop", Understanding Gang Involvement in Human Trafficking, as well as survivors of Human Trafficking.
This year's Human Trafficking Conference will feature a special Memorial Day Service to honor our Military around the world. A special guest from the Department of Defense will be on hand help with this event.
What is Human Trafficking?
Article 3, paragraph (a) of the Protocol to Prevent, Suppress and Punish Trafficking in Persons defines Trafficking in Persons as the recruitment, transportation, transfer, harboring or receipt of persons, by means of the threat or use of force or other forms of coercion, of abduction, of fraud, of deception, of the abuse of power or of a position of vulnerability or of the giving or receiving of payments or benefits to achieve the consent of a person having control over another person, for the purpose of exploitation. Exploitation shall include, at a minimum, the exploitation of the prostitution of others or other forms of sexual exploitation, forced labour or services, slavery or practices similar to slavery, servitude or the removal of organs. (courtesy of http://www.unodc.org)
About Trafficking in America Task Force
Trafficking in America Task Force is a 501c3 non-profit charitable organization and has been working since 2004 to educate the American population about the reality of the sale of American women, men, and children into sexual slavery for the profit and pleasure of their perpetrators, and that the forced labor trafficking of both adults and children is real in this country.
Our Vision is –
To help eliminate the human trafficking of women, men and minor children in America, and to provide a culture for our children free of sexual exploitation and slavery, where people know and own their own intrinsic value.