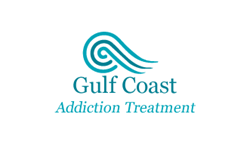 Recovery is a lifetime endeavor, a whole new way of life. Our long term program gives people treatment that allows them to best embrace this new life.
Destin, FL (PRWEB) May 08, 2013
Gulf Coast Addiction Treatment's new long term addiction treatment program typically spans 90 days, which is a generous and generally adequate amount of time for people to break old habits and create new ones. Short-term addiction treatment may succeed in removing the drug or alcohol from the system, but they are typically not long enough to remove the behaviors and way of thinking from the mind. The facility's long-term addiction treatment plan address all of those issues, giving students the greatest chance of sustained success.
"Old habits die hard," said Gulf Coast Addiction Treatment head of admissions Chris Ross, "and our 90-day program hits just as hard to change a person's behaviors and thinking. The three-month program contains therapeutic methods and classes that introduce students to a whole new way of living."
The first phase of the program is a supervised detoxification to remove the substance from the system, and the later phases all focus on replacing the old way of life with a new one. It does this by teaching students personal responsibility while guiding them through a series of courses where they learn new skills and behaviors. The courses include those that focus on communications, perception, learning improvement and the ups and downs of life. Others stress personal values and integrity, the changing conditions in life and the way to happiness.
Graduating students who have successfully completed the program have the foundation for living a sober life that involves accepting new ideas that enhance their lives, contributing to society and solving problems instead of resorting to drug and alcohol use.
The National Institute on Drug Abuse supports the concept of long term-treatment as well as treatment that addresses much more than a person's addiction to a substance. NIDA notes most people suffering from addiction require at least three months in treatment to stop or significantly reduce their substance abuse. It also notes effective treatment addresses a person's substance abuse, but it also extends to address any related psychological, vocational, social, legal and medical problems. Gulf Coast Addiction Treatment's long term program offers components that can help address the range of issues linked to a successful recovery.
"Recovery is a lifetime endeavor, a whole new way of life," Ross said. "Our long term program gives people treatment that allows them to best embrace this new life."
Located on the Gulf of Mexico in Destin, Florida, Gulf Coast Addiction Treatment boasts a serene setting, luxurious surroundings and, most importantly, the research-based programs that can help people recovery from drug and alcohol abuse and addiction. The center offers a variety of non-12-step, holistic options for creating a personalized recovery program focused on lasting recovery.