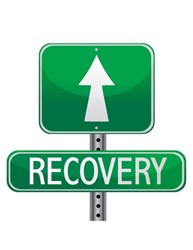 Look at the process of qualifying for a mortgage as just that, a process.
Orange, California (PRWEB) May 08, 2013
In the last five years numerous families have lost their homes to foreclosure, more than we can really even count. Marriages have been put through trials, parents had to find ways to explain the loss of their home to their children, and banks are reporting record profits.
There's a new term that has begun to surface in the real estate industry, "boomerang buyers". This is a somewhat coy way of labeling people who have lost their homes to foreclosure, short sale, or are purchasing after a bankruptcy; who are now seeking to purchase a home again.
For the sake of this article, we'll focus on those who have lost their homes to foreclosure.
It's important to get a few things clear before foreclosure victims seek to purchase again. At this point anybody seeking to get a mortgage is going to need certain, specific documentation.
1st Important Thing: Research the foreclosure. As difficult as it may be for a foreclosure victime to go through documents that remind them of a difficult period in time, it's imperative that they do. WIthout the following piece of information they will have no idea where to begin. They must find the date that the grant deed was transferred out of their name into the bank's. This will be the date that current mortgage guidelines use for qualifying.
For example, someone who moved out of their house on May 20th, 2009 but didn't have the grant deed transferred until January 3rd, 2010 would begin counting down from January 3rd forward. They were eligible to purchase a mortgage using an FHA loan on January 4th, 2013.
2nd Important Thing: They must be honest about their finances. Many people hear ads on the radio about buying again sooner yet have no idea that said advertisement requires a 20% down payment. Having a clear view of their financial standing is critical to gaining realistic expectations. The best place to go if they don't know what to look for is a loan officer or financial advisor.
3rd Important Thing: Assume they don't qualify. Those seeking to qualify for a mortgage should look at the process of qualifying as just that, a process. They should not expect to walk away from a consultation with a loan officer with a pre-approval letter in hand. What they can expect to walk away with is an idea of what they qualify for (if anything) or what steps they need to take in order to qualify for a mortgage.
Yes, rates are at historic lows and rhetoric will continue to come from news pundits. At the end of the day though it's not the pundit who is making their mortgage payment. The definition of "luck" is when preparedness meets opportunity. The opportunities are out there, but are these "boomerang" buyers prepared?
For further information regarding purchasing after a foreclosure or to contact the author, he can be reached via telephone at (714)244-7368.