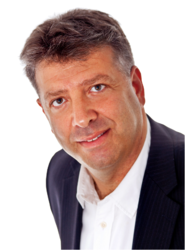 Bury, Manchester (PRWEB UK) 9 May 2013
Liverpool Victoria Insurance are offering a 5% discount on all life insurance, critical illness, sickness insurance and income protection insurance.
Commenting on the discount Steve Allen from Insurance Broker Steve Allen Insurance says, "The discount applies for the whole life of the policy so over many years it amounts to a sizable discount on premiums."
The discount is available to all new policies in the above mentioned categories until the 31st May 2013. It also applied to all policies registered but not started yet, so now is a great time to discuss your needs now and all your future needs to secure the discount.
Steve went on to say, "People don't realise just how many different types of risk they are exposed to. If you consider all types of illness or accidents that can happen during a normal working life people would realise just how exposed they are financially. Most risks can be covered by insurance. For example income protection insurance would provide a monthly income in the event of an illness that leaves you unable to work."
Statistics show that people think nothing bad will happen to them, but the facts are that approximately 1 in 4 will suffer a serious illness or medical problem during their working life which could stop them from earning an income. Steve's advice is to take action and get cover early while premiums are cheaper.
About Steve Allen Insurance
Steve Allen Insurance provides all types of insurance cover including critical illness insurance, Life Insurance, Accident and Unemployment cover and income protection insurance. Steve Allen Insurance are also experts in providing prestige home insurance. Steve Allen Insurance is a trading name of Carrington and Company which is authorised and regulated by the Financial Services Authority.
Find out more at http://www.stevealleninsurance.co.uk or call 0161 766 1927.