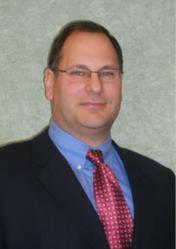 Building on the momentum of a strong 2012, Allied has continued to expand services and geographic coverage into 2013
Lima, Ohio (PRWEB) May 10, 2013
Allied Environmental Services, Inc., one of the Midwest's premier environmental consulting and contracting companies, recently announced that Business Development Manager Sam Ansara has joined the firm to further the company's expansion. Mr. Ansara brings 22 years of industry experience and a broad knowledge of environmental and industrial remediation services.
Headquartered in Lima, Ohio, Allied has provided specialized environmental consulting and industrial maintenance services for more than 25 years. Building on the momentum of a strong 2012, Allied has continued to expand services and geographic coverage into 2013. According to Steve Carr, Allied CEO, Mr. Ansara will assist in managing Allied's growing client base, while introducing Allied to new markets. "Sam has a wide range of experience, and has worked with some of the nation's largest environmental firms. He will be instrumental in moving Allied forward", stated Carr.
Mr. Ansara's successful career has included providing project management, business development, and client development for notable firms such as TolTest, Inc., TTL, and USFin. Mr. Ansara has extensive experience in procuring and executing federal/military contracts and will apply that specialty in expanding Allied's project load.
Mr. Ansara will operate out of Allied's Toledo-area office, but will seek to expand services nationwide.
About Allied Environmental Services, Inc.
Allied Environmental Services, Inc. (Allied) is an environmental consulting and contracting firm located in Lima, Ohio. For over 25 years, Allied has provided professional environmental management solutions to property owners, lenders, municipalities, schools, hospitals, and private industry. Allied specializes in hazardous materials/waste management, emergency spill response,industrial cleaning and maintenance, asbestos abatement, underground storage tank closure, Phase I ESA, and air quality testing.
For more information please visit us on the web at http://www.allied-environmental.com.