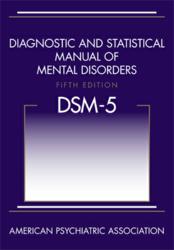 The concept of Personality Disorder within a spectrum can be quite helpful.
Asheville, NC (PRWEB) May 08, 2013
There are several changes regarding Personality Disorders in DSM-5. One of the biggest changes in is the removal of the multi-axial diagnostic symptom. Thus, the personality disorders are no longer categorized under an "Axis II," but can still be added under the general list of diagnoses for a patient. Again, the idea of "spectrum" is integrated into DSM-5 in regards to what degree someone has personality traits versus the full diagnosis. The Asheville Jung Center was founded in 2008 to advance the psychology of Carl Jung and promote an international Jungian community. It is affiliated with innerQuest Psychiatry and Counseling, a regional psychiatrist group. Join the Asheville Jung Center on May 22nd, 2013 as they dive into the new material included in DSM-5.
The concept of Personality Disorder within a spectrum can be quite helpful. Dr. Steve Buser was quoted saying, "The concept of personality fits very well into our idea of spectrum. We've made personality one of the 8 Primary Psychiatry Spectrums due to its wide ranging presence in all our psyches. Everyone of us has both healthy aspects and quirkiness in our personality make up. The more quirky our personality is, the harder it is to get along with other people. We're conceptualizing two movements in our personality that may become problematic. On one side we blame ourselves too much for difficult engagements and on the other side we blame others too much."
Steven Buser, MD is a psychiatrist in private practice in Asheville, NC. He trained in medicine at Duke University and served 12 years as a physician in the US Air Force. He spent his final year in the military in the Republic of Panama and is fluent in Spanish. In 2008 he completed a two year clinical training program at the CG Jung Institute of Chicago and subsequently founded the Asheville Jung Center. He has been engaged in cutting edge research, including the use of advanced neurostimulation technologies in psychiatry (Vagus Nerve Stimulation and Deep Brain Stimulation).