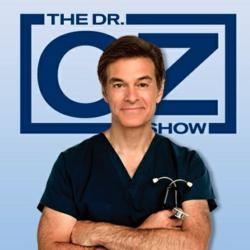 Washington, District of Columbia (PRWEB) May 09, 2013
Dr. Oz Warns Against Epidural Steroid Injections
On May 7, 2013 Dr. Oz expressed his concern about the use of Epidural Steroid Injections (ESIs) to treat back pain. For those suffering from back pain, Epidural Steroid Injections (ESIs) sound like a dream come true since they can potentially alleviate pain and help patients regain function and mobility for months at a time. This one cortisone shot, for many individuals, can give back significant quality of life. It can also reduce the potential need to use addictive and dangerous pain killers. With Epidural Steroid Injections (ESIs) becoming more popular with many doctors, Dr. Oz suggested that their ability to alleviate back pain might not be worth the potential side effects.
Epidural Steroid Injections (ESIs) are the most commonly performed procedure for pain in the US. After watching this episode of Dr. Oz's show portraying this procedure in a negative light, potential patients could become concerned and confused. As with most medical procedures there are always potential risks and benefits. It is important, therefore, to present both sides of this story.
Epidural Steroid Injections: Are they Safe?
To learn more about Epidural Steroid Injections (ESIs), we spoke with Reza Ghorbani, MD, ABIPP, FIPP; a Harvard-trained, Internationally recognized Board Certified Interventional Pain Management Specialist. He is a frequent lecturer on Pain Management and often quoted by the media. Dr. Ghorbani is a diplomat of the American Board of Interventional Pain Physicians (ABIPP) and the American Board of Anesthesiology (with subspecialty certification in Pain Medicine). He is also a Fellow of Interventional Pain Practice (FIPP), which certifies practitioners. Dr. Ghorbani is the President and Medical Director of the Advanced Pain Medicine Institute in the Greater Washington D.C. area. He is currently the Director of Pain Management Services at Dimensions Healthcare System in Cheverly, MD. He is a staff member at Suburban Hospital in Bethesda, MD (an affiliate of Johns Hopkins University School of Medicine), as well as Laurel Regional Hospital and Prince George's Hospital, both affiliates of Dimensions Healthcare System. Dr. Ghorbani was the host of "Dr. Ghorbani Show", an International TV weekly Health and Well-Being show in Los Angeles, CA from 2012 – 2013. He has co-authored numerous important scientific papers about inflammation that were published in respected medical journals such as The New England Journal of Medicine and The European Journal of Immunology, among others.
While Dr. Oz is concerned about the use of epidural steroid injections, their side effects and efficacy, Dr. Ghorbani believes that epidural steroid injections are safe and effective when administered by a Fellowship trained, Board Certified Interventional Pain Management doctor in the right setting such as an Ambulatory Surgery Center or Hospital. "There have been numerous scientific and clinical studies showing the benefits and safety of this procedure," states Dr. Ghorbani. "I have practiced Interventional Pain Medicine for over 15 years and have performed over 15,000 Epidural Steroid Injections (ESIs). I have witnessed countless lives changed and improved as a result of these procedures. These patients were able to go back to work, play with children and grandchildren, carry groceries, work in the yard again, among many other things. As a result of this alleviated pain patients then move on to exercise and losing weight – reclaiming a healthy life style".
Dr. Ghorbani continues: "Studies show Epidural Steroid Injections (ESIs) for the right patient by the right doctor works!"
Like Dr. Oz, Dr. Ghorbani believes that not every patient with back pain is a candidate for Epidural Steroid Injection (ESI). "Epidural Steroid Injections should be administered for treatment of Lower Back Pain associated with Lumbar Radiculopathy (Sciatica) or Neck Pain associated with Cervical Radiculopathy (radiation with shoulder/arm pain) and after diagnostic confirmation of a herniated or bulging disc as well as failed conservative treatments for a period of two to four weeks," says Dr. Ghorbani.
One of the major concerns in the medical field at the moment is some doctors not having enough training when it comes to various pain management techniques. Quite a few doctors are learning how to give these shots through weekend courses. ABIPP/FIPP Board Certified Pain Management Doctors go through years of training to master these procedures. It is important for patients to choose the most qualified and experienced doctor when considering treatment. A qualified doctor will only administer an Epidural Steroid Injection (ESI) in a Hospital or Outpatient setting such as Ambulatory Surgery Center (ASC) with the use of X-Ray guidance tools to lessen the risk of serious complications and improve the accuracy of the procedure.
Epidural Steroid Injections: Alternatives & Complimentary Treatments
Dr. Oz and Dr. Ghorbani both stressed, Epidural Steroid Injections (ESIs) should not be the first course of action when it comes to managing pain. Dr. Ghorbani believes in a multi-disciplinary approach to Pain Management. He is of the firm opinion that patients should try managing pain through alternative and complimentary pain management techniques first, such as Physical Therapy, Chiropractic Therapy, Massage Therapy, Yoga and Acupuncture before considering minimally invasive procedures such as Epidural Steroid Injections (ESIs). Surgery should always be reserved as the last resort.
He also believes that Injections are not for everyone. This could be because of personal reasons, financial reasons or medical reasons. There is also a trend among consumers and patients to look for Natural Solutions to their Pain problems. Patients also want to get Clinical results at home!
That is why Dr. Ghorbani created Noxicare™ Natural Pain Relief products. His quest to find a Natural Pain management alternative sparked a discovery that led outside the traditional Pain Management box to the proprietary formulation of 7 of the world's most potent Natural Pain relievers: Turmeric, Willow Bark, Ginger, Holy Basil, Rosemary extract, Alpha Lipoic Acids and Boswellia extract.
Dr. Ghorbani chose each centuries-old ingredient not only because of its proven singular effectiveness for different types of pain, but understanding that each ingredient served as a catalyst to the other ingredients to boost the effectiveness of the formulation as a whole.
The resulting US patent-pending Noxicare™ formula is a safe first-line pain management remedy, which can be used in conjunction with a other first line traditional pain management program before Interventional procedures.
In conclusion: "Epidural Steroid Injection is an effective and safe pain management tool for the right patient by a qualified doctor in a safe setting at the correct time. Having said that, doctors should always discuss the risks and benefits of any procedure to their patients answering all their questions and concerns and always offer a variety of treatment options to their patients," says Dr. Ghorbani.