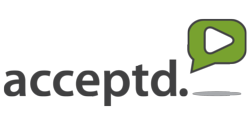 The introduction of an on-line application process for our programs is both timely and a huge benefit to both members and non-members," says David Baile, Chief Executive Officer of ISPA
New York, New York (PRWEB) May 14, 2013
The International Society for Performing Arts (ISPA), a global network of over 400 leaders in the performing arts, and Acceptd, the leader in online recruitment and screening for the Arts, have partnered together to improve the way ISPA manages the application and review processes for its programs.
Initially, ISPA will use the platform to manage the application processes for its biannual Pitch New Works Now program, which provides a forum for creators and arts professionals to share and discover new arts projects; and its Fellowship and Legacy programs, which benefit emerging leaders in the performing arts field.
Acceptd, also a 2013 sponsor of ISPA, will host training webinars to teach ISPA members how to upload applications to ISPA programs. The webinars serve as an opportunity for members to explore how they might use the application management technology and related Acceptd recruiting services for their own programs.
Acceptd's platform offers ISPA a one-of-a-kind system to manage the hundreds of submissions it receives for each of its programs. The technology is fully customizable to enable performing arts organizations to create the ideal application and public page to fit with their respective brands. From this public page, applicants can fill out a digital application, and upload media including documents, videos and audio files directly to the organization. All application materials are stored digitally, enabling management to view, rate and comment collaboratively, in real time.
"Given ISPA's recent adoption of a new CRM, the introduction of an on-line application process for our programs is both timely and a huge benefit to both members and non-members," says David Baile, Chief Executive Officer of ISPA. "We're also very pleased to partner with Acceptd as the premier provider supplying a streamlined system to help our members recruit and audition global talent for their performance programs."
In addition to its flagship application management platform, Acceptd, based in Columbus, Ohio, provides additional applicant recruitment services that enable performing arts organizations to market themselves to tens of thousands of prospective applicants. At little to no cost, organizations can access the world's only searchable global database of thousands of performing arts applicants who have made their information available to Acceptd's clients.
Acceptd serves hundreds of the top universities, associations, festivals and competitions across the globe, including The Juilliard School, Blair School of Music at Vanderbilt University, The Broadway Dreams Foundation and the National YoungArts Foundation.