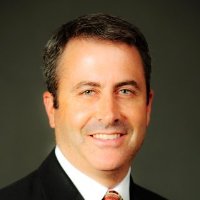 Reston, VA (PRWEB) May 10, 2013
Bella Solutions, Inc. today announced that Doug Bushée has joined the company as its new Vice President of Sales and Marketing.
Doug has extensive international business experience in sales, corporate strategy, operations management and process improvement, most recently at Landon IP. Prior to working at Landon IP, Doug worked at Xerox Corporation guiding direct and channel sales and sales management strategies. Doug holds an MBA from George Mason University in Fairfax, Virginia.
John Linn, Company CEO, stated, "We are thrilled to have Doug join the management team at Bella Solutions. His sales executive experience and leadership skills are critical to helping to grow our business and win over new markets."
Linn concluded, "Bella Solutions is well prepared for its next phase of growth. We have loyal and very satisfied customers, a strong management team in place, we have expanded our sales force and we see strong demand for Bella Solutions SaaS product in the worldwide marketplace. We are excited about the opportunities that the future holds, committed to creating value for our customers and delivering results for our shareholders. I am confident that with Doug's help we can achieve great success as we execute our strategy."
About Bella Solutions:
Bella Solutions is a leading SaaS (Software as a Service) provider of Mobile Field Service Management Software for the Field Service Industry. Bella provides the ability to streamline business operations by providing CRM, Service Management, Scheduling, Equipment Maintenance, Employee and Vendor Management, Inventory Tracking, Invoicing, and Accounting entirely online. Bella is customizable with complete mobile access from iPhones, iPads, Android phones and Tablets.With more companies looking to reduce costs while increasing revenues, Bella Solutions customer base is growing rapidly by providing a low cost easy-to-use SaaS solution.