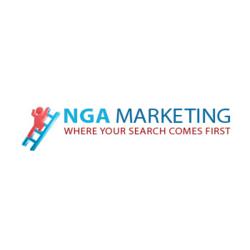 NGA Marketing has the knowledge & expertise
Los Angeles, California (PRWEB) May 13, 2013
Focusing on the field of search engine marketing, optimization and e-commerce solutions, NGA Marketing can cater to local customers as well as national and international ones. They offer services in a range that varies from website design to local online marketing, social media marketing, pay-per-click marketing and there specialty top 5 placements on search engine results.
Any type of business can benefit from the services NGA Marketing has to offer, be it local company or large enterprises. All businesses need to be prominent in the results of search engines such as Google, Bing, Yahoo, and several others. When promoting a business, NGA Marketing offers every tool necessary to maximize traffic and visibility.
NGA Marketing was founded in 2008 and since then they have been working with Wholesale Fashion Square, promoting them to become what they are now, the biggest wholesale fashion company online. With the help of NGA Marketing, Wholesale Fashion Square has moved twice to bigger warehouses. Their current location is a massive 45,000 square-foot warehouse.
Wholesale Fashion Square, NGA Marketing's client, is ranked on the first position at several high traffic keywords of Google, Yahoo and Bing the most popular search engines.
"At NGA Marketing, we choose to work with a small amount of companies in order to provide them with all they need to become successful," said a spokesman for the company. "Our fees are very reasonable, which does not affect the quality of our work nor the attention given to each customer. We are always creating cost effective packages for our clients. We are also available throughout the day to offer customized SEO services to our clients. We can provide a standard web solution that will cater for a specific business' needs and budget."
The company chooses to work with only a small amount of clients due to the fact that its professionals offer total dedication for each client.
NGA Marketing experts will use social media optimization techniques as well as the implementation of potential keywords in the blog's articles, in order to increase the visibility and traffic for not only the articles written but also for the client's entire blog and website. These strategies ensure good quality links to the company's website, which also helps in achieving a higher ranking on Google search.
For more information on NGA Marketing and its services, visit http://www.ngamarketing.com.