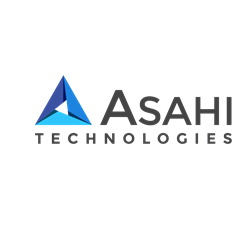 Our services ensure that the core features of Google Insightly make a smooth transition to our client's network server, allowing to make the most out of this CRM application.
New York (PRWEB) May 10, 2013
Insightly is the numero uno CRM application in the Google Apps marketplace that allows managing customer transactions, interactions, leads, opportunities and projects from any device. With more than 250,000 users in 100 countries, Insightly is a dynamic Web-based CRM solution for small to medium sized businesses.Known for its apparent simplicity, Insightly's web application allows businesses to start using CRM with just an email address and a web browser. Designed to keep all the information needed to run a business in one place, and providing accessibility anywhere in the world, Insightly has emerged as a great CRM tool for cost and resource conscious SMBs. And to help small business owners with simplified CRM solutions, the New York based tech firm has launched Google Insightly development services at affordable cost.
Insightly's intuitive cloud-based CRM software meets the needs of small businesses and allows users to easily keep track of contacts, clients, and other organizations. By including project management, event scheduling, a notification system, search capabilities, and social-network integration features, it enables businesses to scale up their operations to new levels. Accessible via a web browser from any PC, laptop, smartphone or tablet, Insightly helps businesses to move forward, both in office and on-the-go.
Compared to other affordable, small-biz-friendly CRM services in the market, Insightly's simple user interface and pricing model matches small business needs perfectly. It's actually a comprehensive business process solution that goes beyond mere CRM that brings together collaboration, CRM, and project management into one solution. Its intuitive workflow, resources, and competitive subscription pricing make Insightly an apt choice for smaller businesses.
At Asahi Technologies, the CRM developers offer end-to-end Google Insightly implementation and customization, enabling small business clients to efficiently manage their sales operations, that can be seamlessly integrated with other critical business systems. Speaking about the launch, Mr Vinod Subbaiah, the CEO said, "Our services ensure that the core features of Google Insightly make a smooth transition to our client's network server, allowing to make the most out of this CRM application." The core services by the firm include:

Expert consulting services
Customized Google Insightly CRM solutions
Easy to use customer relationship management software for small businesses
Absolute security and privacy of business information with SSL-encrypted CRM application
Quick turnaround time, with zero errors
To help businesses know more about Insightly development services, Asahi Technologies provide a free online consultation to clients letting them understand their development options.
About Asahi Technologies
Asahi Technologies is a New York based web design and development firm that provides software consulting and Web solutions to small and medium level businesses all across North America. Asahi Technologies specializes in responsive design, cloud computing, online marketing, mobile application development and open source technologies. Under the leadership of Mr. Vinod Subbaiah, who himself started his career as a software programmer, Asahi Technologies' team comprises of experienced software professionals having extensive knowledge of technology with B2C and B2B operations. The firm's headquarters is located in New York City, NY.