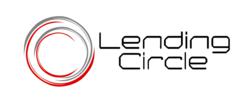 ...alternative loans for small businesses are also growing in popularity.
San Francisco, CA (PRWEB) May 16, 2013
A recent Hard Money Calculator Survey has shown that the majority of Americans feel that alternative lending programs are an essential part of realizing the American dream. The survey shows that 64 percent have this belief and an amazing 91 percent believe that they could easily obtain an alternative mortgage for a new home purchase, despite the high fees and interest rates.
"Though this survey looked at the consumer sector, alternative loans for small businesses are also growing in popularity. Micro loans get capital into the hands of small business owners fast and allow businesses to grow. Best of all, they allow small businesses who might otherwise be unable to secure financing access to capital," said Terry Robinson, president of The Lending Circle, a division of Sunovis Financial.
Another surprise was that a majority of those surveyed feel that these alternative lenders will begin offering interest rates in the single digits within the coming 12 months. And because home prices are currently so low, only 9 percent are willing to wait, preferring to accept higher rates now for a better deal on a home.
Confidence is even higher concerning alternative lending for refinancing. 94 percent of those surveyed felt certain they would be able to refinance a private loan if the note were due now. In fact, 25 percent of those surveyed had recently completed a refinancing and 32 percent are planning to do so in the next 12 months.
The survey polled 800 alternative lending borrowers about their feelings regarding alternative lending. The survey was conducted via email questionnaires anonymously. All the data collected was done so in real time utilizing accurate internet based data collection from recorded deeds and final closing settlements. The survey has a variance of +/- 9.00%.