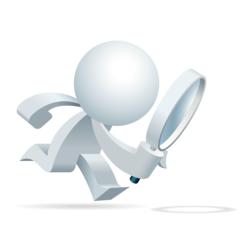 The real estate community is currently demanding improved SEO and qualified leads.
Salt Lake City, UT (PRWEB) May 13, 2013
EZLeadFind.com today announced a strategic alliance with SEO.com to expand online access to EZLeadFind's real estate marketing tool for residential real estate brokers and agents. Through the alliance EZLeadFind users will benefit from SEO.com's oversight, including increased optimization of corporate websites, increased lead generation, and an improvement in lead quality.
The companies are aligning their Internet marketing and vertical expertise in an effort to dominate the residential real estate industry.
"According to Google.com, there are more than one billion websites that mention 'real estate,' and National Association of Realtors® recently predicted that agents with the best lead-generation tools plus lead-management tools win," said EZLeadFind President and CEO Randy Eagar. "These recent Internet marketing indicators are very exciting to us and further support the timing of this strategic alliance."
SEO.com maintains the sites for companies such as Dell Computer, Mrs. Fields Cookies, Alphagraphics, Hamlet Homes, and seeks an expansion into the real estate sector. SEO.com Founder Mike Mann learned of EZLeadFind and Eagar through past REALTOR® affiliations and awards including Salesman of the Year, REALTOR® of the Year, and Educator of the Year, all of which have earned Eagar credibility as a leading real estate technology expert in Utah and nationwide.
"SEO.com is excited about the residential real estate space," said Mann. "The real estate community is currently demanding improved SEO and qualified leads. We are pleased to team up with Randy and EZLeadFind to build the country's top residential real estate Internet marketing system for home buyers and sellers."
About EZLeadFind
For more than 10 years, EZLeadFind has brought residential real estate professionals and brokerages qualified leads through its sophisticated SEO and lead management system that produces targeted leads for brokers and agents that convert into a higher rate of home purchases and sales. EZLeadFind Founder Randy Eagar was named 2006 National President of the Council of Residential Specialists; the SEO company he founded in 2002, quickly grew a customer base of over 1,000 agents and brokers nationwide. During this time, Eagar spent several years at the top of Google for "Real Estate SEO". Visit http://www.ezleadfind.com for more information.