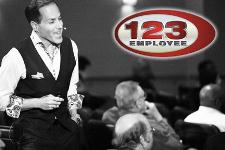 "Outsource Smart" contains all my secrets and the blueprint for creating a highly successful virtual business.
New York, NY (PRWEB) May 31, 2013
Effective Sales lead generation can make a huge difference to your business marketing activities. A lot of companies are struggling to survive because they don't have targeted leads to keep their business going. Organizations are constantly testing new methods to generate quality sales leads with minimum investment. Besides helping to cut down on advertising costs, sales leads also helps to keep employees motivated throughout, reflecting in business productivity.
The million-dollar question all entrepreneurs want to know is how best to generate quality leads for their business. There are a lot of options available, and one needs to have a good strategy for implementing, managing, testing and evaluating their lead generation process that will bring the best-desired results. One of the secrets that many successful entrepreneurs and businesses have discovered is to outsource the process to other companies.
One of the major reasons that businesses outsource their lead generation is because of its cost effectiveness. This helps companies to save a lot of money on expensive advertising campaigns, training the employees and setting up the infrastructure etc. The outsourcing company also has access to better tools and strategies to deliver the required quality results at lower costs as they are experts in this field. It is also a time saving option for companies who can assign their employees to work on other productive areas. The companies also provide various packages that offer customized campaigns depending on the needs and the budget allocated.
In his New York Time Best Selling book Outsource Smart, Daven Michaels, international speaker, author and founder of 123Employee, speaks about the importance of outsourcing lead generation activities to virtual employees. Outsource Smart is a must-have for any business owner who is looking to outsource lead generation. The book covers everything about outsourcing for small businesses; from hiring, to other strategic decisions. Outsource Smart has a lot of tips for entrepreneurs who want to manage and organize their business efficiently to create a well-oiled business.
"Outsource Smart" contains all my secrets and the blueprint for creating a highly successful virtual business." reveals Daven, who has been labeled 'Super Entrepreneur' by the media and his associates. For a limited time, if the book is bought from the official book website, Daven Michaels is also including free software – FB Miner, a clever lead generation software that readers of the book can use themselves or instruct their virtual employee to use to find customers on Facebook. With FB Miner one learns how to generate unlimited leads for life. The tools comes with various features such as locating businesses with social websites in any niche and country, sending targeted emails, post on social sites, manage sales funnels etc. The book launch special also includes 36 comprehensive Facebook training videos. Daven Michaels believes the book, software and training videos will help entrepreneurs and business owners learn how to outsource their lead generation.
Get more Info on Outsource Smart & learn how to outsource better at http://OutsourceSmart.com.
About Daven Michaels
An entrepreneur, platinum winning record producer, internet marketer, investor, New York Times & Amazon #1 Best Selling Author and outsourcing specialist, Daven Michaels started early in his entrepreneurial life at the age of 15 years. He currently heads 123Employee, a pioneering outsourcing center that provides BPO, customer support, internet marketing and telemarketing services.
Contact:
To schedule an interview with Daven Michaels, please call Matt Honig 310-847-9449
or e-mail mhonig(at)lcoonline(dot)com.