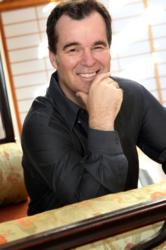 The UK already has a shortage of affordable housing, with millions of people struggling to achieve their dream of home ownership through traditional lenders – the banks.
London, England (PRWEB) May 17, 2013
In an article dated 17 April 2013, the Wall Street Journal reported that a resurgence in US business confidence has led to increased investment in the UK housing market. Over £100 million have flowed into the UK housing market from institutional investors in the US since the start of 2013. Real estate investment expert and author Rick Otton warns that the increased institutional investment and a rising market means that UK residents may find it even harder to buy their own home.
"This is yet another example of how buyers, and first home buyers in particular, are being squeezed out of the market," said Mr Otton. "The very thing which makes the UK market attractive to investors is the same thing which makes it harder to people to buy homes."
"The UK already has a shortage of affordable housing, with millions of people struggling to achieve their dream of home ownership through traditional lenders – the banks. Now that they are up against US institutional investors as well, it's clear that alternative real estate investment strategies need to be used if they are to get a foot in the door."
According to the Wall Street Journal, US investors are attracted to the UK housing market by growing positive momentum, some of which can be attributed to new household formation growing almost three times as fast as additional housing.
"The number of people in the UK who own their own home has been going backwards, with 200,000 less home owners now than four years ago. We know that it's hard for people to get into the market, and these figures show that it's hard to stay in the market," said Mr Otton.
"With increased competition from institutional investors making scarce property less affordable, it's going to be even harder for people to borrow from traditional banks. This is where my alternative strategies will help people get into, and stay in, the market."
Mr Otton's real estate investment strategies show investors how to get into the property market without a bank mortgage, existing property equity, stamp duty or a deposit.
To provide an insight into his techniques, Mr Otton is offering a Power Property Profits Pack as a free download via his website http://www.RickOtton.co.uk
About Rick Otton
Rick Otton has spent decades making money by snapping up inexpensive real estate and putting it to work building wealth, and teaching others to do the same.
He is the founder and CEO of We Buy Houses, which operates in the US, UK, Australia and New Zealand, and through this business he puts his strategies to work every day.
Mr Otton received his start in alternative real estate investment in 1991 in the US, and within a year acquired 76 properties. In subsequent years, he made a fortune using his low-risk, high-reward strategies to inexpensively acquire real estate. He continues to do so.
As well Mr Otton travels between his home in Australia, and the UK, sharing his wisdom and teaching others how to buy and sell real estate, free from the constraints imposed by traditional lenders.
In 2013 Rick is celebrating the 10 year anniversary of introducing his property options strategies to real estate investors in the United Kingdom – the first person to reveal these ground-breaking strategies. In 2008 he created the first of his 'Houses for a Pound' strategies, upon which he grows as markets and laws evolve.
Mr Otton has been featured in a variety of television programs and magazines and in 2013 he published 'How To Buy A House For A Dollar' for the Australian market. This book has been named in the list of the Top 10 Most Popular Finance Titles for 2013, as voted by Money Magazine and Dymocks Book stores. A UK version is on the drawing board.
More information: http://www.RickOtton.co.uk or phone, in the UK, 0207 000 1027.