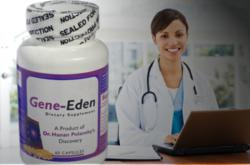 Sexually transmitted infections (STIs) are increasing worldwide, mostly due to changing sexual behaviors. - Giornale italiano di dermatologia e venereologia
Rochester, NY (PRWEB) May 16, 2013
The "CDC estimates that there are more than 19.7 million new STIs (STDs) in the United States each year" in a new study published in February of this year. The study noted that some of these new STIs are prevalent, which means that they do not go away by themselves, they last for a lifetime. (1)
The study also stated that "Young people (ages 15-24) are particularly affected, accounting for half (50 percent) of all new STIs, although they represent just 25 percent of the sexually experienced population." (1) An Italian study, published in 2012, explains the reasons for the high rates of STDs among young people. "Sexually transmitted infections (STIs) are increasing worldwide, mostly due to changing sexual behaviors (larger numbers of sexual partners, concurrent relationships, increasing proportion of adolescents engaging in sexual intercourse at young age, and inconsistent condom use with new partners)". (Giornale italiano di dermatologia e venereologia) (2)
This has a direct bearing on genital herpes rates across the United States. The Journal of Infectious Diseases published a paper in 2002 which warned that the rates of genital herpes infection increases with age. This means the older a person gets, the more likely it is he or she is infected.
"Overall HSV-2 prevalence in females and males was 26% and 18%, respectively, and consistently increased with age from the mid-teens to about age 35. Prevalence among black Americans was more than double that of whites and about twice that of Mexican Americans. In black Americans, HSV-2 prevalence increased even more sharply with age, reaching >50% in those 30–39 years and >70% in those 60." (3)
In light of these findings, polyDNA recommends that people with a genital herpes infection, or those who show the types of behavior that increases the risk of being infected, consider using the Gene-Eden-VIR natural herpes remedy. Doing so may help reduce the risk of painful, outbreaks that result in open sores. This is because Gene-Eden-VIR is designed to boost the immune system against the latent herpes virus.
This claim is backed by the fact that a recent post marketing clinical study showed that Gene-Eden-VIR is effective against the latent herpes virus. (4)
Each ingredient of Gene-Eden-VIR was chosen through a scientific approach. Scientists scanned thousands of scientific and medical papers published in various medical and scientific journals around the world to identify the safest, most effective natural ingredients that target the latent forms of both HSV-1 and HSV-2. (5)
To learn more about Gene-Eden-VIR, visit http://www.gene-eden-kill-virus.com.
References:
(1) http://www.cdc.gov/std/stats/STI-Estimates-Fact-Sheet-Feb-2013.pdf
(2) http://www.ncbi.nlm.nih.gov/pubmed/23007209
(3) http://jid.oxfordjournals.org/content/186/Supplement_1/S3.long
(4) http://www.cbcd.net/Gene-Eden-VIR-Clinical-Study.php
(5) http://www.gene-eden-kill-virus.com/studies.php
###
polyDNA is a biotechnology company that develops dietary supplements using the unique scientific method developed by Dr. Hanan Polansky, which is based on Computer Intuition.
In addition to his unique scientific method, Dr. Polansky published the highly acclaimed scientific discovery, called Microcompetition with Foreign DNA. The discovery explains how foreign DNA fragments, and specifically, DNA of latent viruses, cause most major diseases.
polyDNA developed Gene-Eden-VIR , an antiviral natural remedy that helps the immune system kill latent viruses.