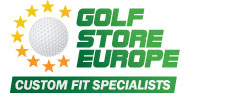 users are presented with information never previously seen about their swing
(PRWEB UK) 14 May 2013
Featuring a small, lightweight device attachable to the golf club, the SkyCaddie SkyPro makes use of powerful 3D motion sensors to capture swing data. Capturing stats and facts at up to 3,200 samples per second, users are presented with information never previously seen about their swing, including data regarding their club head speed, swing path, club rotation, face angle and swing plane. This data is then automatically transferred to a smartphone for ease of use.
World-renowned golf instructor, Hank Haney shares the opinion of those at GolfStoreEurope where he explains that "You'll quickly correct your swing faults and start hitting the ball longer, straighter and more consistently than ever before."
Dedicated to providing their customers with the latest state of the art golf equipment, the team at GolfStoreEurope have grown accustomed to identifying industry leading products and believe this latest item from the SkyCaddie range to be at the forefront of the market. A representative shares their thoughts on the subject.
"What really sets the SkyPro apart is the variety of data it provides users with - really useful and valuable information about aspects of their play they may not have encountered before. With no buttons to press either, it is extremely discreet and easy to use. We expect to see it selling fast."
GolfStoreEurope continues to add new lines to its stock.
GolfStoreEurope is Europe's leading provider of specialist golf equipment. Based in Ireland and boasting stores up and down the country, the retailer also gives customers the opportunity to order an array of top golf accessories on the web – head over to golfstoreeurope.com and check out the ever-expanding range of products now available at the click of a button. The staff at the company emanates a clear passion for the sport and so is able to cater for both amateur and professional golfers alike.