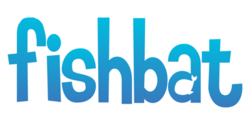 It's also important to make posts that encourage engagement, like asking a question or asking fans to like something...
Bohemia, NY (PRWEB) May 15, 2013
On May 15, social media agency fishbat weighs in on an article published by Mashable, which discusses the importance of Facebook EdgeRank and how a business could increase their score.
According to the Mashable article, the average Facebook user spends more than a quarter of their time scrolling through NewsFeed. Justin Maas, Vice President of client relations at fishbat, says this gives brands an opportunity to get their products noticed. "It's no secret that one of the biggest social media platforms for brands is Facebook," he says. "If a brand is able to optimize the news feed, then there's a good chance that brand will be successful. Exposure increases awareness and that converts to sales."
The article says, "Facebook brand pages don't attract consumers - far from it."
Practically every fan of a brand will never return to its page after they click "like". The place to reach a consumer is on the news feed. Though brands are now embracing social marketing in effective ways, there's still a lot to learn about how to take advantage of the medium. "EdgeRank is an algorithm used by Facebook to determine the value of posts," Maas says. "It's important because it helps you understand what shows up in the NewsFeed and why."
The article says that EdgeRank consists of three key factors:

Affinity, or the relationship between the viewer and the creator of the story.
The weight of different types of posts.
Time decay, which is how old the post is or how quickly the post loses value.
To increase the amount of users that see posts, the article suggests that you should post frequently and consistently. You must also keep your posts short to improve your page's EdgeRank. Since photo and video posts get more fan engagement than text posts, users should post a link as a photo with the article title and URL in the caption, the article says.
"It's also important to make posts that encourage engagement, like asking a question or asking fans to like something," Maas says. "And never post at the same time every day. Try to vary postings to ensure the maximum amount of people see them."
Maas says every brand, no matter how small, should educate themselves on EdgeRank. "We strive for our clients to have a high EdgerRank in Facebook's news feed. There are so many brands out there that aren't getting the recognition they deserve. If they learn more about EdgeRank, they may be able to increase their presence in Facebook's marketing world."
fishbat, Inc. is an award-winning, full-service online marketing firm and social media agency. We're branding experts dedicated to making your business a part of conversations that are already happening. Through social media management, search engine optimization (SEO), web design, and cutting-edge public relations strategies, we can raise awareness of your brand, strengthen your corporate image, and place your business in front of your ideal audience.
#####