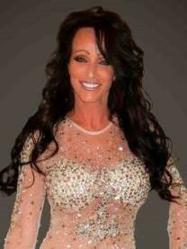 I want to provide the fun that takes away the sting of separation.
Las Vegas, Nevada (PRWEB) May 16, 2013
Divorce is rarely easy. At the end of the long and tumultuous proceedings, many individuals want to shout "It's over!" from the rooftops. Event planner Glynda Rhodes and her business, Blackbook702, are giving people a way to do exactly that, with style and flair.
Divorce parties are becoming increasingly popular, since many people want to celebrate their "return to the world" with a bang. After all, they had a celebration for the beginning of the marriage, why not an equally lavish one to signify the end of it? Rhodes says she wants to "provide the fun that takes away the sting of the separation", and if her packed planner is any indication, she's doing an outstanding job at it.
One particularly notable event featured a cake of the groom, wearing concrete shoes. The theme was 'Undo', and, in true glam style, the former bride undid everything, even walking down the stairs to greet her guests with her aisle song played backwards on the sound system. These outrageous parties feature nearly anything the divorcee desires, from cotton candy machines to original songs written by country singers to stylized cutouts of the other party, ready to be shot at with paintballs. Cathartic and creative, the divorce party is a way to say goodbye to the married life, and a big, sparkling hello to the now-wide-open single world.
Rhodes, herself a divorcee, created the concept of the divorce party as an expansion of her already wildly successful event planning business. Though she says that most people are surprised to learn that there is such a thing as a divorce party, she reveals that many coin the idea as "brilliant" after realizing the freedom that the party idolizes. Blackbook702 is available for divorce parties as well as other upscale events, but their calendar fills quickly, so anyone aiming for a blowout celebration to mark the end of their nuptials should definitely plan ahead.
Glynda Rhodes
Glynda Rhodes opened her upscale event planning company, Blackbook702, in 2008. Since then, she has designed countless events, from corporate meeting planners and convention coordination to the increasingly popular divorce party and other social events. Featuring models, DJs, and other talents, Blackbook702 has numerous connections in the Las Vegas area and strives to make each event perfect through creativity, service, design, and production.
For more information, please visit http://www.thedivorcepartyplanner.com/
Learn more about Blackbook702 on their website http://www.blackbook702.com/
Follow Blackbook702 on Twitter https://twitter.com/blackbook702