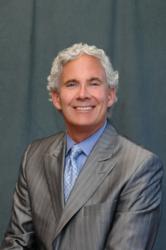 Everyone needs to look out for their neighbors in times of need
Painesville, Ohio (PRWEB) May 21, 2013
$225,184.04 in unclaimed class action funds was directed to New Directions For Living in Painesville Ohio by the law firm of Dworken & Bernstein Co., L.P.A. The monies were distributed a few years ago by Patrick Perotti, a Partner at the law firm and an advocate of the doctrine known as cy pres. "I am thrilled and humbled that these monies are providing transitional housing in our community," commented Perotti. "Everyone needs to look out for their neighbors in times of need. New Directions for Living will be a tremendous source of help and the helping hand that many in our community deserve." On May 29th there will be a ribbon cutting ceremony to celebrate the new housing facility.
The apartment building is located 201-205 North St. Clair in Painesville, Ohio The building was originally constructed in 1920 with subsequent additions made several years later. Much of the property was remodeled in 2008 and currently each unit is being upgraded with new floor coverings, fresh paint, and furnishings. The total square living space of the seven units is 6,024 square feet.
New Directions for Living was established in 1983 with the name of "Semi-Independent Living". In 2002 the name was changed to" New Directions for Living." The purpose of this program is to provide transitional housing for homeless or near homeless individuals and families as well as short-term transitional housing for families experiencing a crisis such as a fire, flood, or foreclosure. New Directions for Living provides weekly Case Management services including budget planning, employability skills training, and Mother-2-Mother, Father-2-Father mentoring programs. Individuals and families work with the Case Manager and Social Worker to develop program goals that they are expected to adhere to. Seventy (70%) of those individuals completing the program become self-sufficient.
Class Action Attorney Patrick Perotti made a discovery around 6 years ago that changed the course of all his settlements. And local charities are grateful he did. To date, over $25 Million Dollars has been distributed to charities throughout NE Ohio.
In a settlement, both sides reach an amount of compensation which they agree is fair. "A settlement is an agreement which has terms that are presented to the court," explained Patrick J. Perotti, Managing Partner of the Class Action and Employment Group, of Dworken & Bernstein. "The parties gain the court's approval based on the agreed terms. Truth in settlement means you actually pay the agreed amount, rather than having it revert back to the defendant a year later. Demanding a cy pres provision in the settlement agreement makes the full payment happen, and makes the process transparent and honest." Mr. Perotti typically will not settle a case without a cy pres provision. "Not all cases have leftover funds, but when they do, Dworken & Bernstein wants them distributed 'as nearly as possible' to the intended benefit."
To date, over 187 charities throughout the state have shared over $25 million dollars in unclaimed funds. In some cases, certain charities where within weeks of having to close their doors due to the economy and budget cuts. To see a complete list of charities and read about what cy pres is and can do, visit their website at http://www.ohiolawyersgiveback.org.
Dworken & Bernstein Co., L.P.A. is the largest law firm in Lake, Geauga and Ashtabula Counties, Ohio with additional offices in downtown Cleveland. Serving the community for over 50 years, Dworken & Bernstein and its 27 lawyers and staff of 65 offers a full range of legal services for businesses, individuals, and families.
Further information about Dworken & Bernstein Co., L.P.A. can be found at http://www.dworkenlaw.com or Ohio Lawyers Give Back at http://www.ohiolawyersgiveback.org.