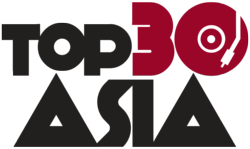 "Top 30 Asia will accredit local artists that make up a large percentage of sales in the region alongside their Western counterparts and acknowledge them for their success via the first digital charts in SEA." - MSA CEO, Gary Mackenzie
Manila, Philippines (PRWEB) May 17, 2013
Music Weekly Asia, online music magazine and Asia's leading source of digital and music industry news, in conjunction with Music Services Asia (MSA), is pleased to announce the launch of 'Top 30 Asia', the first and most comprehensive online music charts for the Southeast Asian region.
Top 30 Asia is the first and only download and stream charts for the Southeast Asian region which will fulfill the need of documenting Asia's purchasing patterns, sales milestones and consumer consumption of online music and video content.
The chart listing is a weekly view of the most downloaded tracks from key stores in each territory of Southeast Asia. Top 30 Singapore will be the first country to launch and rest of the region will progressively roll out over the coming months including the Philippines, Indonesia, Malaysia, Thailand, Vietnam and Cambodia.
Digital download figures are growing in Southeast Asia with recent figures confirming the Philippines as the world's 10th top consumer of music downloads (Source: Musicmetric "Digital Music Index (DMI) September Edition"). These figures are expected to rapidly increase as the Southeast Asian region shows a stronger interest in new online music services than any other global audience (Source: Accenture Report: "Surfing Southeast Asia's Digital Wave.")
Top 30 Asia will officially launch at the Music Matters conference in Singapore on Tuesday 21st May where the first Singapore download chart will be published exclusively on Music Weekly Asia's site and updated weekly.
A video countdown show featuring the Top 30 is now in beta stage and will air in the months ahead while preparations are being made for an official launch in the latter half of the year.
Music Services Asia CEO, Gary Mackenzie said, "MSA are excited to see the teams' hard work finally coming to fruition with the launch of the charts. This project will be able to accredit local artists that make up a large percentage of sales in the region alongside their Western counterparts and acknowledge them for their success via the first digital charts in Southeast Asia. The team at Music Weekly are also proud to be part of this process in publishing the charts exclusively every week and look forward to the Top 30 Asia video countdown show."
Singapore's SGMUSO Vice President and Treasurer, Syaheed said, "The steady arrival of popular digital music stores and services into Asia has made a chart like Top 30 Asia much needed. We are delighted that Singapore has been chosen as its first country to launch."
The Philippines' top selling solo artist Julie Anne San Jose further added, "Most countdowns today showcase either local or Western music videos and it's great to finally have a countdown for Southeast Asian music which I think also deserves equal exposure. I believe Top 30 Asia will pave way for artists to share their music to people outside their own countries."
About Music Weekly
Music Weekly Asia is Asia's leading source of digital and music industry news, reviews and interviews for Southeast Asia. The online music magazine remains at the forefront of up-to-the-minute developments of the independent music scene, with writers in each major city of Asia-Pacific. Music Weekly Asia also publishes 'Top 30 Asia', the only comprehensive, online music charts for Southeast Asia.
About Music Services Asia
Music Services Asia provides a fundamental foundation platform for development, recognition and international standard codes of practice for digital music distribution, music charts and radio shows with a special focus on the Southeast Asian region. MSA utilises Singapore as the business hub for these services to ensure sustainable growth from a sound infrastructure that is both pro-business and pro-consumer related. Our services include: Asia music charts, business directory (Music Matters Connects), music news (Music Weekly) and consulting.