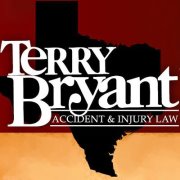 We must be able to trust that our food supply is safe.
Houston Texas (PRWEB) May 16, 2013
Houston Attorney Terry Bryant has been retained to represent the family of two young boys fighting rare E. coli infections. The two young Brazos County brothers, ages 18 months and 4 years, are from the Bryan College Station area. Both remain hospitalized in Houston's Texas Children's Hospital in fair condition.
When questioned about the possible source of the outbreak, Terry Bryant noted: "While we have not yet determined how these two children became ill, the authorities are doing all they can to determine the source."
"Once the culprit is found," he added, "we must be vigilant in ensuring that this does not happen to anyone else. Our children are our most precious resource. We must be able to trust that our food supply is safe."
According to Brazos County health officials, the dates of infection occurred somewhere between April 18th and April 22nd. While there have been no new cases of infection since that time, persons in the Bryan College Station area are still highly concerned because the exact source of the outbreak remains unidentified.
E. coli is a bacterial agent known to contaminate produce, meat, and even drinking water. While not all forms of this bacteria are harmful to human life, those that are toxic to humans frequently have devastating results on the body.
This particular strain of E. coli is acutely severe. It can cause kidney failure, and it is most life-threatening to young children, seniors, and individuals with weakened immune systems.
Both parents of the hospitalized boys have spent the past three weeks at the hospital with their sons. The stress of missing work has been further compounded by the fact that the boys' mother is nine months pregnant with her fourth child.
Donations for the family are being collected by New Life Baptist Church. Those who are interested in financially assisting this Brazos County family can send their donations to: Benevolence-Melton, 4170 State Highway 6 South, College Station, TX 77845
Online payments can be made through Chase Quick Pay at http://newlifecs.net/giving/, with "Benevolence-Melton" noted in the memo.