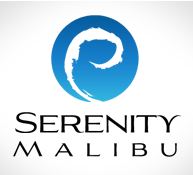 Malibu, CA (PRWEB) May 19, 2013
With the plethora of rehabilitation centers springing up across the country, it is often difficult to choose a center that can address specialized needs and develop a more personalized approach toward treatment. Serenity Malibu not only treats the disorder but also introduces holistic and integrative treatment options to heal the spirit and soul. Serenity Malibu located in Malibu, California was rated as the best rehab facility in the US, based on its amazing center amenities, quality of accommodations, success rates and the outstanding qualifications of its therapeutic and medical staff.
Serenity Malibu is a paradise that both aids treatment of substance abuse, and also aids in spiritually and physically healing. Serenity Malibu is a safe non-judgmental and empathetic place that provides disorder-specific treatments and a plan of action that is designed to meet the needs of patients. Additionally, Serenity Malibu is a highly effective substance abuse center, with affordable cost. With many patients, often unable to fund high costs of rehabilitation and medical services for substance abuse, Serenity Malibu provides affordable services that work with the patients' finances, and always without losing sight of the needs of the individual. Much of the government run facilities, although affordable, fail to address patient-specific needs and also fail to provide an effective arrangement of treatment options. Most importantly, Serenity Malibu has a high success rate and excellent patient care. Patient testimonials have shed light to the warm and genuinely caring community.
Serenity Malibu is located in the Malibu, California. The facility looks out to the majestic Pacific Ocean and is surrounded by the luscious and remarkable Malibu Mountains. The center is fully staffed with great Guest rooms. The accommodations and state of the art amenities are opulent and well cared for. Guests are highly encouraged to take part in the many center activities and treatment services.
For more information on Serenity Malibu and its services, please visit the website today at: http://www.lacartes.com/business/Serenity-Malibu/37602