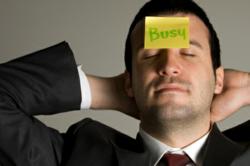 Motivation is not a one-size-fits all solution.
Montreal, Canada (PRWEB) May 21, 2013
As oddly out of place as a carrot on a stick is, so too are many of the motivators that employers use nowadays. PsychTests.com conducted research on over 1,000 workers who took their Career Motivation Test to understand the type of incentives that they desire from management in exchange for their hard work. Their study results not only indicate that motivation goes far beyond the simplicity of bonuses and praise, but on a more critical note, it also shows that the majority of managers still don't know how to inspire the best from their staff.
When PsychTests' researchers asked the question "Do you feel that your employer knows how to motivate you?" the response from their sample of workers was surprising. Only 18% agreed that their employer was on the right track when it came to inspiring them to work hard. The remaining results were 40% for "Somewhat," 16% for "Slightly," and 25% for "Not at all".
"We assessed 23 different tangible and intangible incentives," explains Dr. Ilona Jerabek, president of PsychTests. "What we discovered is that we can't single out one or two motivators, and say that 'these are the Holy Grail of motivation and inspiration; there are the keys that will unlock your team's potential'. And this is the concept that many managers fail to grasp. Motivation is not a one-size-fits all solution. What our study results revealed was a cluster of motivators that, when combined, created five very diverse and multifaceted worker profiles – workers who, if given the right incentives, could achieve amazing things."
The five clusters of motivators that emerged from the PsychTests study are:

The Trailblazers
The Workhorses
The Heavyweights
The Gen-Y'ers
The Explorers
THE TRAILBRAZERS
Top Motivators: Altruism, Customer Orientation (desire to truly satisfy customers), Inspiration, Achievement, Social Contact, Identity and Purpose, Learning, Creativity, Contribution/Legacy, and Fun & Enjoyment.
Breakdown: This was the most common type overall, at 45%. The tendency to be inspired by Trailblazer motivators increased significantly with age.
Trailblazers are workers who want to make an impact on people and leave their mark on the world in general. They want to touch people's lives – either by helping them directly, or leaving behind a legacy that can inspire generations to come. These workers desire a raison d'être. If they put blood, sweat and tears into their work, they want it to be for a good cause – something that brings meaning and purpose to the lives of others and to their own.
THE WORKHORSES
Top Motivators: Achievement, Stability, Financial Reward, Structure and Order, Recognition and Appreciation, Power, and Status.
Breakdown: This was the second most common type, at 23%. The tendency to be inspired by Workhorse motivators decreased with age.
Workhorses don't shy away from hard labor, from challenges or from obstacles. Ask for 100% and they will give you 150%. These are workers who are dedicated to getting the job done – and getting it done well. They are dependable, conscientiousness, perseverant, and loyal; they are the foundation of a productive company. For the Workhorses, however, this is a world of give and take. They will give every ounce of effort they have, but they also believe in due and fair compensation. These are the people who want to make it to the top and be able to retire well, and they are willing to put in the backbreaking work to achieve their dream.
THE HEAVYWEIGHTS
Top Motivators: Achievement, Responsibility, Active/High-pressure Work Environment, Power, Status, and Contribution/Legacy.
Breakdown: This was the third most common type, at 12%. The tendency to be inspired by Heavyweights motivators decreased with age.
The more motivated Heavyweights are, the more obstacles they will plow through, the more ladders they will climb, the more competition they will dominate. Heavyweights thrive on challenges. Most people would cower, if not crumble, under the amount of pressure and responsibility Heavyweights are willing to shoulder. These are people who can be an unstoppable force when given the right incentive and pushed in the right direction. Give them a target – a sales quota to achieve, a deal to close, a client to negotiate with – and they will battle to achieve whatever objective you set for them.
Interesting note: The desire for a balanced lifestyle, one of PsychTests' 23 motivators, was totally counter to the Heavyweights' work philosophy. They appear to be completely willing to forgo family and/or leisure time - or at least don't consider them to be a top priority. Not surprisingly, it was the 18 to 29 year olds who scored higher on this cluster of motivators than any other age group.
THE GEN-Y-ERS
Top Motivators: Inspiration, Social Contact, Financial Reward, Recognition and Appreciation, Creativity, Power, Status, Mobility, Contribution/Legacy, and Fun & Enjoyment.
Breakdown: This was the fourth most common type, at 11%. The tendency to be inspired by Gen-Y'er motivators, not surprisingly, dropped significantly with age, and pretty much disappeared past the 40-year-old mark.
Gen-Y'ers want to do what they love and love what they do. Don't be mistaken, however; once focused on a goal they love, Gen-Y'ers are not afraid of hard work, and are the masters of balancing heavy workloads and different life spheres. These are people who thrive in a job environment that is team-oriented, that encourages participation, enthusiasm and an open mind, and offers projects that are outside the box. Gen-Y'ers have an uncanny, almost inherent level of confidence. They believe with absolute immodest certainty that they have much to offer to the world – and that the world will be the better for it! They yearn to be a part of a company that is pioneering, unique, and that is going to have an impact on the world. Whether it means helping to create a product on the cutting-edge of technology or spearheading the opening of a new branch on the other side of the world, Gen-Y'ers can and will leave their mark for everyone to see.
THE EXPLORERS
Top Motivators: Learning, Change and Variety, Job-Hopping, Creativity, Independence, Power, Mobility, and Contribution/Legacy.
Breakdown: This was the fifth most common type, at 9%. The tendency to be inspired by Explorer motivators increased significantly with age.
The idea of staying in the same job and doing the same thing until retirement is an unpleasant if not foreign concept to Explorers. These are people who want to step out of the standard 9 to 5 and take their success and their future in their own hands; they want to experience everything that the job world has to offer. They hunger to learn, to try new things, and crave a job environment that offers variety. Many workers fear change and instability, but Explorers thrive on it. This could mean that they won't stick to a job for long, but if given enough diversity in their work projects or the chance to go wild creatively, they can be tempted to stick around. Explorers can be self-starters, and will go into business themselves if they can't find a job or environment that gives them what they need.
THE DECLINE OF THE MONEY EMPIRE
So what happened to money as a motivator?
"Money is a 'hygiene' factor, meaning that it will de-motivate if not satisfied, but it will not motivate people to work much harder," explains Dr. Jerabek. "A bonus might have a short-lived effect on performance, but it dissipates pretty quickly. On top of that, studies show that promise of a bonus tends to actually impede creativity; I guess focusing on the material things somehow interferes with creative problem-solving."
"There's nothing wrong with offering employees merit-based bonuses, and they are certainly highly appreciated, but they cannot and should not be the only incentive management offers," concludes Dr. Jerabek. "A big paycheck doesn't make up for a lack of other, less tangible and more meaningful motivators – and it certainly doesn't offset low morale, job dissatisfaction, a lack of inspiration, and a lack of purpose."
PsychTests' Career Motivation Test can be found at http://testyourself.psychtests.com/testid/3153.
About PsychTests AIM Inc:
PsychTests AIM Inc. originally appeared on the internet scene in 1996. Since its inception, it has become a pre-eminent provider of psychological assessment products and services to human resource personnel, therapists, academics, researchers and a host of other professionals around the world. PsychTests AIM Inc. staff is comprised of a dedicated team of psychologists, test developers, researchers, statisticians, writers, and artificial intelligence experts. The company's research division, Plumeus Inc., is supported in part by the Research and Development Tax Credit awarded by Industry Canada.