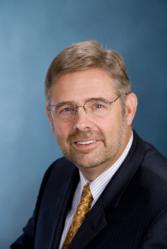 Irving, Texas (PRWEB) May 20, 2013
VHA Inc., the national health care network, and Phytel, the leader in automated, provider-led population health improvement, announced a new offering to empower health systems to effect change and successfully pursue population health management with a strategic blend of advisory services and technology to accelerate the transition to value-based models of care. As part of the VHA IMPERATIVTM performance improvement suite of services, the offering integrates VHA expert advisory services and Phytel technology to provide hospitals with patient engagement, care coordination, care transitions and quality performance measurement across the continuum of care.
The joint population health management services include proprietary readiness assessments, advisory services to identify care gaps and improve workflow, population health management education, leading practice sharing, implementation planning and dedicated ongoing support, combined with Phytel's automated patient engagement and care coordination technology solutions.
"Population Health Management ultimately is about engaging the right individual, at the right time, in the right setting, with the right provider. It's about coordinating care and improving access to enhance patient and family engagement and to reduce variation in care to achieve better long-term outcomes at a reduced cost," said Steve Miff, Ph.D., senior vice president, VHA's Clinical and Care Delivery Solutions. "We are excited about pairing Phytel's industry-leading platform with VHA's experienced advisors to help hospitals and physicians sustain improvement and deliver broader care management services to their communities."
Population health management becomes a necessary component of care delivery as physician groups and health systems adopt pay-for-performance quality or risk-based contracts, participate in an Accountable Care Organization (ACO) or pursue a Patient Centered Medical Home (PCMH) model. The Centers for Medicare & Medicaid Services (CMS) estimates that as many as 270 ACOs will participate in the Medicare Shared Savings Program through 2015. However, according to the HFMA's 2011 Value Project State Survey, many health systems lack experience designing and implementing population health management initiatives. Effective population health management requires not only technology implementation but also expertise in assessing organizational/cultural readiness, the ability to prioritize opportunities, and insight to design, implement and measure progress.
"There are a myriad of companies offering data collection and modeling to help hospitals assess the needs of the populations they serve, but VHA knows that a hospital's internal culture and workflow are also key factors affecting adoption," said Sherrie Sitarik, CEO of Orlando Health. "To effectively manage risk, organizations must first understand what it really means and how it impacts their people, processes and systems. You have to engage physicians and staff before you can expect to engage patients in more actively managing their health. Approaching both aspects comprehensively, with equal attention on the technology systems and the human systems, is essential for transitioning to a pay-for-performance environment and positioning yourself for long-term success."
"Hospitals and health systems that want to improve the health of populations, enhance the patient experience and lower costs need to transform their clinical and operational data into actionable information that care teams can easily use within their workflows," said Steve Schelhammer, CEO of Phytel. "Phytel and VHA have brought together the technology and expertise in care coordination, patient engagement and population health management that providers require to cost-effectively improve the health of their patients and the patient experience."
Practice care teams will be trained to use the Phytel technology suite. VHA's advisory services will help providers improve communications and workflow, enhancing clinical coordination efforts and overall patient care service.
About VHA
VHA Inc., based in Irving, Texas, is a national network of not-for-profit health care organizations that work together to drive maximum savings in the supply chain arena, set new levels of clinical performance, and identify and implement best practices to improve operational efficiency and clinical outcomes. Since 1977, VHA has leveraged its expertise in analytics, contracting, consulting and networks to help members achieve their operational, clinical and financial objectives. In 2011, VHA delivered record savings and value of $1.9 billion to members. VHA serves more than 1,350 hospitals and more than 72,000 non-acute care providers nationwide, coordinating delivery of its programs and services through its 13 regional offices. For more information, visit http://www.vha.com and follow us on Twitter (@VHAInc).
About Phytel
The premier company empowering physician-led population health improvement, Phytel provides physicians with proven technology to deliver timely, coordinated care to their patients. Phytel's state-of-the-art registry, which now encompasses more than 30 million patients nationwide, uses evidence-based chronic and preventive care protocols to identify and notify patients due for service, while tracking compliance and measuring quality and financial results. Phytel is ISO 9001:2008 certified, confirming adherence to ISO's internationally recognized Total Quality Management (TQM) standards. For more information, please visit http://www.phytel.com. Follow us on Twitter and find us on Facebook.