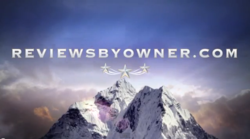 I'm never going back to a gas engine.
Chicago, IL (PRWEB) May 24, 2013
The owner of a new Tesla Model S is so in love with the car, he decided to post a detailed video review on YouTube to share his joy with the world. The review was created about 10 days after taking delivery, and provides an objective view of how the car performs in the real world. The entire review is over an hour long and divided into five parts, covering the car inside and out, bumper to bumper.
It's important to note the review is not sponsored by Tesla Motors in any way, shape, or form. The review is created by the owner purely out of love with the vehicle. In fact, as of this writing, Tesla Motors is not even aware that this video review is going online.
Part One – Exterior [http://www.youtube.com/watch?v=s2UZ8DJco3g
Part Two – Interior and Controls [http://www.youtube.com/watch?v=H434-W_1InY
Part Three – 17" infotainment touch-screen [http://www.youtube.com/watch?v=7f_Rom4Rl8c
Part Four – Driving Dynamics [http://www.youtube.com/watch?v=1iWwfQz-5uQ
Part Five covers problems encountered and a features wish list (click to view video here), including the following topics:
Problems:
1. Car died after 1st day - see forum link here: http://www.teslamotors.com/fr_CH/forum/forums/tesla-model-s-dead-after-first-day
2. Mismatch clocks - had to reset display computer
3. Tire pressure monitoring sensor
Wish list:
1. Sunglasses holder
2. Storage bin on door
3. Center console storage
4. Handles above door
5. Coat hanger
6. Phone as key fob
7. PIN or password to start car
8. No YouTube
9. AirPlay with video
10. No Address book in nav
11. iPhone USB no audio link
12. No WiFi
13. Bluetooth voice quality poor
14. More HomeLink devices