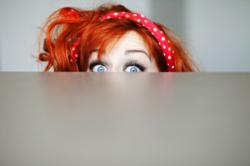 Big Data is too frequently misunderstood and Personal Data too often under-optimized, particularly that which the consumer can take advantage of or control themselves.
London (PRWEB) May 23, 2013
Big Data is a commonly misunderstood topic. Data Analytics and Data Mining is being used when users often don't even realise. Site Conversion is being employed to direct customers intelligently without many realising they are being channeled and retargeted.
Intent led tools provide empowerment to the consumer to readdress this balance - turning customer resource management (CRM) on it's head and allowing the consumer to take advantage on their terms - Vendor Relationship Management (VRM).
The Monetization of Social Media Networks and it's impact on Personal Data, Privacy and Security are prominent reasons why this is a hot topic right now. In their Technology & Law supplements (22/05/2013), the Wall Street Journal fuelled the debate by discussing, "Big phone companies have begun to sell the vast troves of data they gather about their subscribers' locations, travels and Web-browsing habits." Facebook's need to justify it's valuation through advertising to us all through the Interest Graph, Twitter's purchase of Big Data Startup Lucky Sort, and Yahoo's current acquisition of Tumblr all show the value in our personal content and targeting individuals more directly based on their interests is continuing to rise.
Intent Data is an independent resource for Businesses and Consumers to learn about and discuss all of these subjects in more detail. It also provides a platform for Jobs, Events, Company Listings and Video insights for the Data-related market.
After a 13 year career in Enterprise Data Optimization, Dan Guilliatt launched Intent Data in April 2013. Inspired by reading the the work of Harvard Professor Doc Searls in "The Intention Economy," he felt that their was a gap in the market for a prominent platform for Enterprise Data Analytics and Data Mining to be addressed as Big Data is too frequently misunderstood and Personal Data too often under-optimized, particularly that which the consumer can take advantage of or control themselves.
Intent Data in itself is becoming a more prominent tool - particularly as the role of the intention economy grows and the Interest Graph develops. Users everyday online interactions, location, health data, lifestyles and social network choices all reveal more than many people realise. Ben Plomion, VP of Marketing at Chango, explains on Intent Data, "If, as they say, data is the new oil, then intent data is refined, premium gasoline – the must-have lifeblood of your online marketing engine that gets you to where you want to be in a fast and efficient way."
On the other side of the equation, savvy consumers are becoming more empowered, and with the ubiquitous availability of the internet are leveraging it in new, insightful ways to demand what they want, where they want, more in line with their own expectations.
In "Can you shout, "I need a Therapist!" without your identity being exposed," Neil Harris, founder of a new Intent Data leveraging startup, outlines how even the most challenging topics can leverage new forms of customer empowerment anonymously - simply by expressing your own needs, using the web tools at your disposal and the power of harnessing intent data.
Equally from a lead generation businesses perspective, Erik Matlick, CEO of Madison Logic explains on the site, "In the future, anyone who is able to use data analytics and leverage intent data to nurture leads will have the advantage of speed and relevance. Traditional and new publishers are moving quickly to use these experienced models to compete in the marketplace. The tools are changing, but the multi-touch, multi-platform approach will ensure an engagement opportunity for the publisher to deliver finely targeted messages to the right audiences."
The continued growth of the Quantified Self Movement, tracking users every move if they actually remember to use many of the available gadgets, and the Internet of Things feeding users daily data insights from their lives, means the volume of personal data, such as health, financial, personal interests and social data that is created continues to multiply dramatically. In addition, the impact of life aids such as Google Glass deliver us into the realms of the unknown. How much Intent Data will a user reveal to Google just by looking at something? How will this be reutilised by Google and their partners? Will a Google Glass wearer need to have a disclaimer on their chest highlighting the fact that they are taking a photo every 30 seconds or so of whatever might be in their path?
It is commonly believed that consumers will all start to take a more active role in the usage of their own personal data, particularly as people become more aware of the privacy aspects, future implications and appreciate it's true commercial value. How readily will governments and health providers for example give access and ownership back to consumers of their own personal data such as health statistics? Many more innovative applications and sites will come to market throughout 2013 to help consumers to leverage their personal data. There are clearly multiple perspectives on these issues and Intent Data is the place to discover and discuss them all - Intent Data