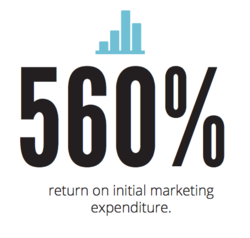 "Moosejaw consumers love the madness, and we've fueled a buying frenzy with this gamification play," Comerford said.
Detroit, MI (PRWEB) May 22, 2013
Outdoor clothing retailer Moosejaw is known for wacky marketing and its strong, tongue-in-cheek social media presence. Moosejaw was looking for a unique way to drive sales in a fiercely competitive market. Traditional media channels have become a battleground for consumer attention. Always looking for creative ways to engage customers, Moosejaw found an opportunity to stand out and grab consumer attention: Moosejaw ran a "Quikly."
Quikly, a hot new start-up, takes the traditional model of retail – selling an item for a fixed price – and flips it on its head, using real-time pricing to drive demand. As time goes on, price increases. The constant increase in price creates a sense of urgency and leads consumers to take action. In other words, Quikly gamifies e-commerce.
HERE'S THE SETUP
Moosejaw and Quikly designed a campaign using Quikly's proprietary stair-step pricing platform. To build demand, Moosejaw offered $10 gift cards starting at $1. Once the release launched, the price would increase rapidly from $1 to $5.
Moosejaw sent teaser messages with a sneak preview of the upcoming deal, including three Facebook posts promoting the offer. Consumers could opt in to the deal, without knowing exactly when it would go live for purchase. They only knew that the faster they reacted, the better price they scored – creating mystery, intrigue and suspense, but also a captivated audience.
Quikly also included a feature called Team Building, which allows participants to invite their friends. The more friends a player invites, the better the player's chances are of scoring a great deal. All team members get the lowest price locked in by any other member of the team. Team Building played an integral role in fueling 2,000 registrations for the Moosejaw campaign in just two days.
THE RESPONSE
76% of those who purchased the $10 Moosejaw gift card shared the details of their achievement on social media. In aggregate, the campaign created over 245,000 social media impressions for Moosejaw.
RESULTS AT THE REGISTER
Within fifteen minutes of the deal being announced via text message and Facebook, Quikly and Moosejaw sold more than five hundred gift cards. The $10 gift card led to an average basket size of $66 – nearly seven times the initial value. Even better, almost a quarter of purchasers were brand new Moosejaw customers, and of the new customers, 34% went on to make additional purchases within 90 days. Most impressive: the average basket size of those additional purchases was more than $150.
"Quikly was so much better than the daily deals sites," offered Moosejaw CEO Eoin Comerford, "First, it was fun, so it didn't have to be a big discount. Second, the discounted gift card was only $10 resulting in a $70 purchase, versus a $50 gift card to drive a $95 purchase with the daily deal guys."
WHO WINS IN THIS GAMIFICATION PLAY?
Quikly's gamification system leads to win-win outcomes for consumers and brands. Consumers walk away with a sense of achievement while companies drive sales and build brand awareness.
"Moosejaw consumers love the madness, and we've fueled a buying frenzy with this gamification play," Comerford said. "The positive response in such a short turnaround shows that they're highly engaged in the brand, and continue enjoying their purchases well after the deal has been spent."