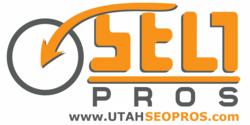 The Utah SEO Pros are happy to announce that they are now offering a specialized local SEO services specifically designed to help small businesses reach their target market without needing the advertising budget of a Fortune 500 company.
Salt Lake City, UT (PRWEB) May 27, 2013
Starting and maintaining a small business can be a difficult process, especially when it comes to getting visibility. The Utah SEO Pros are here to make that process easier. Offering a wide variety of services for businesses of every size, the Utah SEO Pros is launching their new program specifically designed to give small businesses exposure in their local market.
By incorporating several different aspects of SEO, the experts at Utah SEO Pros will get small businesses the visibility they need in order to have success in the highly competitive business world.
Some of the different techniques used to gain this visibility include but are not limited to:
Claimed Listings are used to setup and optimize a small business' listing on Google Maps, Yahoo Local, and Bing.
Reputation Management is an essential part of any online marketing campaign. All the online exposure in the world will mean nothing if your business' reputation is not a good one.
The Utah SEO Pros use several different techniques including social media and online listings as well as several others in order to gain small businesses visibility. The Utah SEO Pros also give small businesses access to a dashboard that allows them to see what they're doing for the business and the results of that work.
The Utah SEO Pros have a track record of success in getting their clients the exposure they need in order to make their business successful. They're so confident in their ability to make small businesses money that if any small business hires them and doesn't see results within 6 months, the Utah SEO Pros will work for free until they do.
About Utah SEO Pros:
The Utah SEO Pros are experts in Search Engine Optimization and Online Marketing. They work tirelessly to ensure that their clients get the exposure they desire.
Contact:
Brandon Swenson, Owner
Utah SEO Pros
2150 s 1300 e Suite 500
Salt Lake City, UT 84106
801-413-7734
http://www.utahseopros.com/