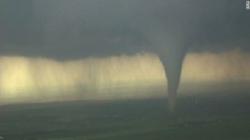 We are hurting on both sides of Red River
Dallas, TX (PRWEB) May 22, 2013
Cowboy Bail Bonds President Buckley Chappell encourages Texans to give what they can to the tornado relief efforts that will be ongoing in the days and weeks to come. As native Oklahoman who spent his childhood there, Chappell had his own brush with a twister as young man. Today, after 20 years living in the Metroplex, he considers himself a Texan and he understands just how far-reaching the destruction will be in hard hit places like Granbury, Texas and Oklahoma, where he still has family ties.
"We are hurting on both sides of Red River," Chappell said from his North Texas office. "We should all do whatever it is we can. No matter how small, it will mean the world to someone who just lost everything that has meant anything to them."
Cowboy Bail Bonds wants to lead by example and has joined in the relief efforts because they know everyone can't be a first responder. Everyone can't be there to physically aid the injured.
"When I saw images of those hurt and frightened children and animals, it struck a chord deep inside," Chappell said. "As adults we expect adversity and do our best to prepare for it. But no child should have to experience what those elementary students did yesterday. If I could send a teddy bear to help a frighten child sleep at night, that will help me to sleep at night."
Chappell suggests researching what charities or organizations you would like to donate to before sending money. There are a couple of well-known organizations that are accepting donations on behalf of tornado victims:

Red Cross Disaster Relief Fund: 1-800-RED CROSS; or text the word 'REDCROSS' to 90999 and it will send a $10 donation. It will be billed to a phone or deducted from a prepaid balance.
Consider making a blood donation at one of the hospitals or blood banks.
Salvation Army is sending mobile kitchens that can feed up to 2,500 people per day. To donate online go to their website, http://www.salvationarmyusa.org. To donate from a phone, text the word, 'STORM' to 80888 and make a $10 donation that will be billed to a phone or deducted from a prepaid balance. To call the Salvation Army dial 1.800.725.2769.
The United Way of Central Oklahoma is activating a fund on May 21, 2013 for monetary donations. They are accepting donations online at: http://www.unitedwayokc.org
•Feeding America, which has a network of more than 200 food banks nationwide, will supply food, water and supplies. They can also establish emergency food and supply distribution sites. Donate at: http://www.feedingamerica.org or call, 1-800-910-5524.
Operation USA is an international relief group what is preparing essential aid including shelter and cleaning supplies. Donate online at, http://www.opusa.org, or call, 1.800.678.7255.
Donors who would like to drop off non-perishable food items for tornado victims at one of our three locations in Dallas, Garland or Irving should contact Glonda Mooney at 214.773.9066.
Cowboy Bail Bonds is a licensed Bail Bondsman in Texas with locations in Dallas, Garland and Irving. Cowboy Bail Bonds has been helping families since 1997. Their licensed bail bond agents have helped people in every situation imaginable statewide and nationwide. The company offers 24/7 bail bond services nationwide. If you or a loved one needs help, do not hesitate to call the closest location. Call Cowboy Bail Bonds today at 214-716-5029 in Dallas, 972-696-0061 in Garland, and 972-696-0089 in Irving. Let our family help your family!