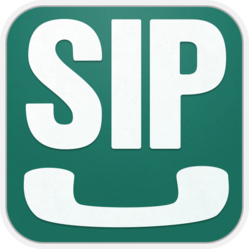 Prague, Czech Republic (PRWEB) May 24, 2013
Acrobits, the award-winning developer of mobile VoIP applications for iOS and Android, today announced the latest addition to their Android applications: Acrobits Softphone, Groundwire and the recent 2013 Unified Communications TMC Labs Innovation Award winner, Cloud Softphone. As of the latest update, Acrobits' Android applications will support Push Notifications, the most battery efficient way to receive incoming calls on your mobile device.
As any VoIP user knows, multitasking can be a double-edged sword on mobile devices. It keeps you available for incoming calls, but has a serious effect on battery life, already a problem for many smartphone users. Acrobits solves this by using Push Notifications via Google Cloud Messaging. Since Push will work even when the application is completely closed, users no longer need to worry about drained batteries due to keeping an active connection to their SIP provider. This is an amazing achievement and Acrobits is the first and only Android developer to offer this feature on a SIP Client.
Providers and PBX administrators will also have access to this amazing new feature. Since it will be offered as a feature in the award winning Cloud Softphone, any SIP provider or PBX administrator that uses Cloud Softphone to provide their users with a branded, customised SIP application will be able to offer this battery saving feature to their users. This is just another way Acrobits is innovating the mobile VoIP market and offering their customers the most inventive, quality products available.
About Acrobits
Acrobits is a privately owned software development company with a focus on mobile software development. The company is based in Prague, Czech Republic and was established in November 2008. Three of its founders have been working as a team since 2003 and have developed several award-winning applications for a wide range of mobile devices. In 2008, the three teamed up with a Swiss entrepreneur and pioneer of VoIP technology and together founded Acrobits.