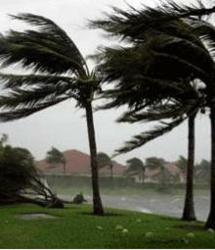 We encourage homeowners to be proactive and plan ahead, don't wait until the last minute to try and add additional assets to your homeowners or property insurance policy.
Naples, Florida (PRWEB) May 23, 2013
In recognition of National Hurricane Preparedness Week running from May 26-June 1, and the start of the Atlantic Hurricane Season on the 1st of June, Gulf Coast Educators Insurance cautions consumers that preparation is key to prevent a disaster.
"Hurricane awareness and readiness are critical to reduce the effects of a hurricane disaster," says Ron DeFreitas, owner/operator of Gulf Coast Educators Insurance. "Our Southwest Florida insurance company wants to highlight how important it is to be prepared before a storm becomes a real threat," adds DeFreitas.
The Atlantic hurricane season begins June 1 and lasts until November 30. The 2013 forecast predicts 18 named storms, 9 hurricanes, and 4 major hurricanes. While, 2012 marked the seventh consecutive year a hurricane didn't make landfall in Florida, a weak El Nino system could mean an overly active hurricane period. Colorado state researchers forecast a 47 percent chance of landfall along Florida's panhandle on the Gulf of Mexico side.
Gulf Coast Educators advises Florida residents to take the following steps to prepare for hurricane season:

Create an emergency kit and make a family communications plan.
Learn the elevation level of your property and whether the land is flood-prone. This will help you know if or how your property will be affected due to storm surge or tidal flooding. Identify nearby levees and dams to determine whether they pose a hazard.
Determine safe hurricane evacuation routes and how to find higher ground. If you are a pet owner, make sure to find pet-friendly hotels on your evacuation route.
Research locations of official hurricane shelters. Determine where you would go and how you would get there if you need to evacuate.
Check emergency equipment, such as flashlights, generators and battery-powered equipment such as cell phones and your weather radio. Buy non-perishable food and store drinking water. Make sure you have gasoline for your generator.
Secure your property. Buy plywood or other material if you don't already have it. Cover the windows of your home. Permanent storm shutters offer the best protection. A second option is to board up windows with 5/8" marine plywood, cut to fit and ready to install. Don't fall for the myth: tape does NOT prevent windows from breaking.
Install straps or clips to securely fasten your roof to the frame structure to help reduce roof damage.
Trim trees and shrubbery so branches don't damage your home and are more wind resistant.
Clear clogged rain gutters and downspouts.
Reinforce garage doors; high winds can blow out a garage door and result in major structural damage to a home.
Bring in all outdoor furniture, decorations, garbage cans and anything that is not secure.
If you own a boat, determine how and where to secure it. You may consider pulling it out of the water completely.
Review your insurance policy.
"We urge homeowners to look at their homeowners insurance policy and property insurance policy prior to a hurricane or strong storm. Some underwriters have a cut-off date and time for allowing residents to add additional insurance coverage if we are too close to when a storm is actually scheduled to hit. We encourage homeowners to be proactive and plan ahead, don't wait until the last minute to try and add additional assets to your homeowners or property insurance policy," affirms DeFreitas.
The homeowners insurance agents at Gulf Coast Educators also advise clients to assess what assets they have actually covered in their Florida property and homeowners insurance policy. If they have added any new structures to their property since the last hurricane season they need to call the agents at Gulf Coast Educators Insurance to have these structures added to their policy. Structures would include outbuildings such as a garage, a pole-barn, sheds, etc.
Gulf Coast Educators Insurance has helped homeowners over the years recover from heavy rainfall, inland flooding, tornadoes, storm surge and rip currents that have affected Florida homeowners. "We always warn our coastal residents to take a hurricane very seriously and prepare their home for extensive flood and wind damage. Every homeowner and business owner in a hurricane's projected path should be vigilant and review their Florida insurance policy to protect themselves from flood and wind damage," explains DeFreitas.
Gulf Coast Educators Insurance is the leader in insurance in Southwest Florida. In addition to homeowners insurance and property insurance for single family homes and condominiums they also offer renters insurance for consumers living in a Florida apartment. Consumers residing in the Naples Florida and Port Charlotte Florida areas are encouraged to call Gulf Coast Educators Insurance for car insurance coverage and life insurance coverage as well.
For more information or a for a free review of your home insurance and property insurance policies in Florida please call Gulf Coast Educators Insurance at their Naples Florida office at 239-591-0963 or at their Port Charlotte Florida office at 941-391-5423 or visit online at: http://www.propertyandhomeinsuranceflorida.com