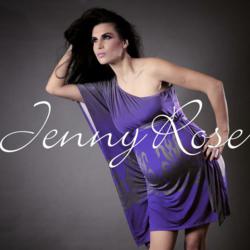 The excitement of my customers is what keeps me designing.
Dubai (PRWEB) May 23, 2013
Communications agency, ThatsIt, Inc. has created and launched a new website for Dubai based fashion designer Jenny Rose.
With the help of communications agency, ThatsIt, Inc., Dubai based fashion designer Jenny Rose is proud to launch her new website at jennyrose.net.
Jenny Rose's inspiration comes from a love of accentuating and enhancing the female form. By keeping lines simple and clean, women leave Jenny Rose with a more confident swing to their step.
The fashion designer is thrilled to be able to announce her new site to her customers. "Their excitement is what keeps me inspired and helps me design future collections," Jenny Rose says.
"Jenny Rose understands the importance of an online and social media presence," says Nik Parekh, CEO and founder of ThatsIt, Inc.
With the launch of the new site, ThatsIt has taken the user's fashion experience to a whole new level. They created a bright, cherry site where people can go to shop.
"This shopping site is something we've never done before," says Parekh. "We are thrilled with the final results and I think the customers will be too. It's a site full of possibilities for the patron and for Jenny Rose fashion."
Founded in 1998, Jenny Rose was the first dedicated maternity and transition wear retailer in Dubai and continues to set the standard for quality and fashionable clothing for women. She hopes to reach even more people outside of Dubai through her website, which also offers "My Cozzie", her designer Arabic swimwear line.
Jenny Rose has a convenient shop in the Mall of the Emirates, and clothing can also be purchased on her website at http://jennyrose.net/. She accepts Visa, MasterCard, Discover, Paypal, and even cash on delivery.