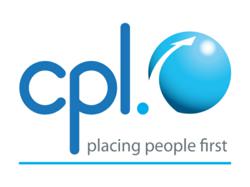 I believe it is vital that industry remains committed to working closely with government to develop creative solutions aimed at tackling Ireland's unemployment problem
Dublin, Ireland (PRWEB UK) 24 May 2013
On Friday 24th of May, Bank of Ireland will be hosting their 'Building Business Momentum' Conference as part of the National Enterprise Week. The event takes place in the Burlington Hotel from 8:00am to 12:30pm. Attendees will have the opportunity to learn invaluable insights from more than 9 of Ireland's highest level business and industry experts. The opening address will be delivered by An Taoiseach, Enda Kenny. Cpl CEO, Anne Heraty will participate in the morning panel session and her talk will focus on three key topics:

How employment is a key indicator of economic success
Recent positive trends in the jobs market
The potential of up skilling and education to shape Ireland's economy
The seminar aims to assist small to medium businesses to identify where the current opportunities for growth lie in the Irish market. Local entrepreneurs will benefit from the wealth of knowledge and experience from some of Ireland's most influential CEOs, directors and senior executives.
Commenting on the event, Anne said, "I'm delighted to have been offered the opportunity to speak at the prestigious Business Momentum Conference. Bank of Ireland has assembled a fine panel of industry professionals from leading Irish companies and it is an honour for Cpl to be considered among them. Such events are instrumental in generating thought provoking discussions and spearheading innovative new ideas. The prospect of collaborating with so many talented and successful entrepreneurs and business people is most exciting."
Anne also championed the presence of government at this year's conference and the significant presence of An Taoiseach Enda Kenny. "Furthermore, the inclusion of An Taoiseach, Enda Kenny is enormously encouraging and represents a validation of what this conference aims to achieve. I believe it is vital that industry remains committed to working closely with government to develop creative solutions aimed at tackling Ireland's unemployment problem. I have no doubt that An Taoiseach's presence will help galvanise participants to develop this dialogue further".
For more information on the Bank of Ireland 'Building Business Momentum conference and to register for more Enterprise Week events, visit the All About Business section of the Bank of Ireland Website.
About CPL: http://www.Cpl.ie
CPL Group offers a flexible portfolio of recruitment, outsourcing and HR solutions to the public and private sectors.
Founded in 1989 by chief executive officer, Anne Heraty, CPL was floated on DCM of the Irish Stock Exchange and AIM of the London Stock Exchange in 1999. CPL has been placing ICT professionals since the company's creation in 1989. As Ireland's leading IT and Web placement agency, we have a team of highly specialised recruitment consultants from IT backgrounds and we consistently attract the best employers in the industry.
We are always seeking top programming, networking, management and senior skilled professionals from Ireland, the UK, EU and overseas. In particular, we recruit in 3 main areas - Infrastructure, Software and Professional Services.