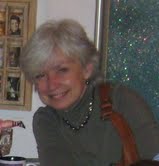 Washington, DC (PRWEB) May 27, 2013
When her son, Marine Corps Sergeant Thomas Joseph Sullivan, became sick after returning from Iraq in 2005, Jeanne Sullivan had no idea that chronic physical illness has been a health consequence for a third of warriors since the 1991 Persian Gulf War.
Neither did Sergeant Sullivan's doctors, who misdiagnosed him with a psychological disorder – leaving him tragically unprepared to take steps to address his chronic condition - even as his vital organs deteriorated.
"My son served in Iraq and was awarded a medal for valor for his service," explains Sullivan. "He died four years later, shortly after his 30th birthday, at the end of a long unexplained sickness with symptoms that began during deployment. His military physicians thought this illness was largely psychological only months before he died -- with severe and undiagnosed heart, kidney and lung damage documented in his autopsy."
According to experts in recent reports, chronic physical illnesses affect 250,000 Persian Gulf War Veterans and are likely to strike 800,000 Veterans of the post-9/11 wars. In fact, 478,267 Veterans have already come forward with undiagnosed symptoms. Yet in the last two decades there has been little progress identifying what causes the illnesses and how best to treat them.
"We need more money for research and education in this area," says Sullivan. "Those who run on Team Sergeant Sullivan Center will help us raise funds to support research that has not yet been done and educate doctors and the public about the issue." The Sergeant Thomas Joseph Sullivan Center, a charity partner of the Marathon, will be recruiting for the team now through August 1, 2013. The Team will include runners as well as supporters of the charity fundraising drive. The Sergeant Sullivan Center provides funds for post-deployment health science research, continuing medical education for physicians, and general public awareness.
The Marine Corps Marathon will be held in Washington, DC on October 27, 2013. Each year thousands of runners in the Marathon raise money for charitable causes such as this Sergeant Sullivan Center initiative.
Founded in 2010 by the family of a Marine who fell to Post-Deployment Illness, The Sergeant Sullivan Center is a 501 (c) (3) nonprofit organization dedicated to improving health outcomes for current and former military personnel, especially those who are suffering from emerging, complicated, or currently unexplained post deployment health concerns, through awareness, research, and connection. More information is available at http://www.sgtsullivancenter.org.