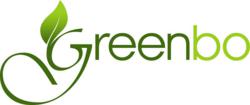 Fort Lauderdale, FL (PRWEB) May 29, 2013
An award-winning new flowerbox, Greenbo XL, opens up a spectrum of possibilities for small-space and urban container gardening thanks to an innovative design that allows it to hang securely on any railing up to 6 inches wide—without hardware.
Created by Greenbo, LLC, Greenbo XL features a saddle design that allows gardeners to slide the planter over any railing. To assure that it will never blow off – even from high-rise balconies subject to high winds – or be accidentally knocked off, it has a patented inner rib mechanism that acts as an anchor. Constructed of heavy-duty plastic, it weighs more than 4 pounds with a deep, 10-inch sink to further assure it doesn't move from its spot.
Whether the railing is 3 inches wide or 6, or has a standard or unusual shape, the Greenbo XL will securely attach with no nails, screws or wires, so renters and homeowners don't have to worry about damaging their railings.
"Our goal is to bring more plants to the world's cities by promoting urban container gardening," says CEO Roy Joulus, adding Greenbo XL is the only product available today designed specifically for railings.
The flowerbox, which also has a patented drainage system, is as safe for plants as for people, Joulus says.
"The built-in drainage system catches excess water in attached trays, which hold the water away from the plant's roots," he says. "This prevents root rot and fungal problems, and provides an optimum growing situation for plants that don't like 'wet feet.' ''
The trays also conserves water and prevent the messes caused by water streaming through drainage holes.
Greenbo XL, which has a sleek, contemporary style, comes in a six bright colors, from apple green to royal purple. Trays and planters can be ordered separately so gardeners can mix and match colors. (Visit http://www.greenbo.co/products/greenbo-mix-n-match.aspx for a tool that allows you to try out the color combinations.) It's made from high-grade plastics using sustainable and recycled materials.
"The materials contain UV ingredients to protect the planters from sun and weather damage," Joulus says. "They will last for a very long time, which is an important consideration in urban container gardening."
Greenbo XL won the prestigious Red Dot Design Award for product design in 2012. The competition, created in 1955, included more than 14,000 participants from 70 countries. Each of the products was tested by a jury of 30 international experts.
"The most distinguished products of the respective branch of industry faced up not only to the tough competition … but also to the critical eye of the jury," said competition founder and CEO, Professor Peter Zec.
Greenbo has a full line of unique planters designed with an eye to aesthetics and solutions. Its newest products are the Fiorina line and the Green Ball.
About Greenbo
Greenbo was founded in 2012 in Florida with a focus on simplicity, efficiency and innovation in creating urban agricultural products. Greenbo products are manufactured in a multi-cultural Israeli-Arab setting using sustainable and recyclable materials. Safety and environmental considerations are chief company values.