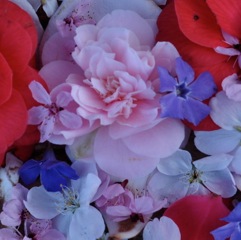 Acupuncture treatments to be an effective method of getting rid of symptoms that are associated with allergies.
Vancouver, BC (PRWEB) May 27, 2013
Qi Integrated Health continues with its tradition of offering the best pain relief treatments that exist. The Vancouver Acupuncture Clinic recently introduced a new type of therapy, called Allergy Acupuncture, to add to its wide range of Vancouver Acupuncture treatments. Allergy acupuncture deals with seasonal allergies that plague hundreds of people in the extreme seasons all around the world.
Allergy Acupuncture - A Detailed Look
Allergy acupuncture works by boosting the immune system, which provides the body with strength for better healing. The boosted immune system is better equipped to reduce the intensity and frequency of allergies. While acupuncture was previously not believed to have any scientific worth, physicians nowadays have found the treatment to be an effective method of getting rid of symptoms that are associated with allergies.
Vancouver Acupuncture is superior to conventional medication in many ways. While medication makes the body dependent on external sources of drugs that may have serious side effects, acupuncture stimulates the healing process from the inside of the body. It has fewer, if any, side effects. Although the curative process may take longer, it is completely safe and reduces the patient's dependence on detrimental chemicals.
Why Vancouver Acupuncture?
Allergy Acupuncture has been created keeping both, Western and Eastern philosophies in mind. Patients are checked by certified physicians who place the thin steel acupuncture needles into different points on the face. The needles are also inserted into the arms and legs. By stimulating the points that the needles are inserted into, mucus membranes and sinuses are successfully treated.
Although the effectiveness of allergy acupuncture is largely dependent on the cases that come through, a large number of patients report a dramatic improvement in their condition during the first couple of days, while others feel the positive effects after a number of sessions.
Qi Integrated Health offers acupuncture treatments at its clinic located in Kitsilano, Vancouver BC. Vancouver Acupuncture treatments are available through an appointment at our health clinic. Patients are first checked, and then allotted customized care. Acupuncture treatments are suitable for ages 2 to 90. Personal queries are answered by contacting the clinic at 604-742-8383 or info(at)qiintegratedhealth(dot)com. For more information, visit hour website at http://www.qiintegratedhealth.com.